The royal family of Spain is mourning the death of Constantine of Greece, uncle of King Felipe VI. There is still no official information if the queen will attend the private funeral of Sofía, her mother-in-law. Within hours of the announcement of the death of the King of Greece, Letizia attended the act of the X edition of the Promotion Projectwhose objective is that more women participate in positions of responsibility in companies.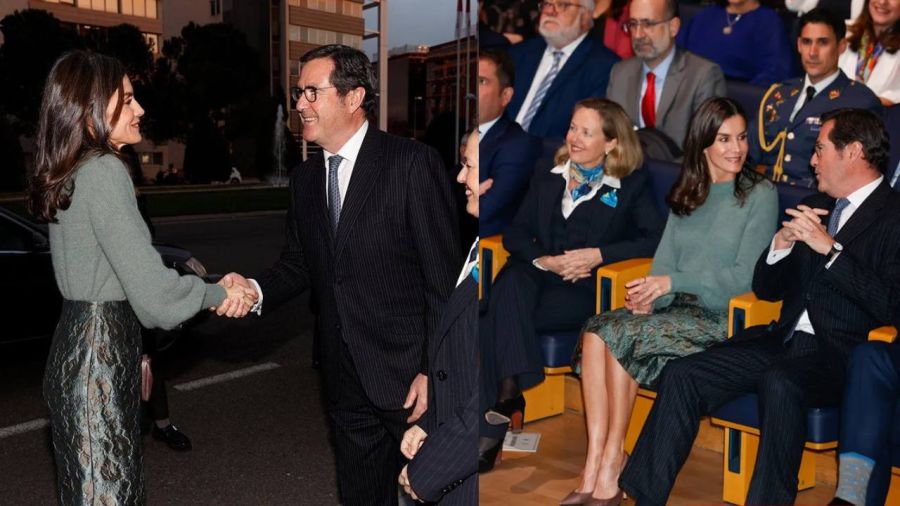 Felipe's wife inaugurated her public agenda in the celebration of Military Easter, an event that she attended with an impressive red lace dress about which much was said. In the X edition of the Promociona Project She wore a very sober outfit, from a Spanish firm and those who follow Letizia's styling assure that the clothes are from October 2021.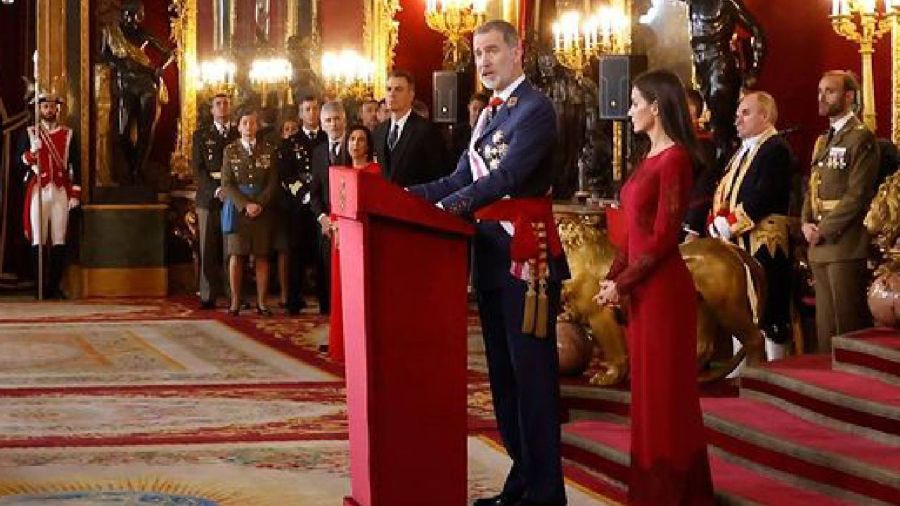 What did the Spanish stamp look consist of?
The monarch of Spain attended the Municipal Palace of Congresses of Madrid (IFEMA) and wore an outfit of the Spanish firm "Is Coming"founded by Constan Hernández at the end of 2019. He wore a aqua green wool with balloon sleeves and a pencil skirt high rise tailored in brocade with flowers in greenish tones.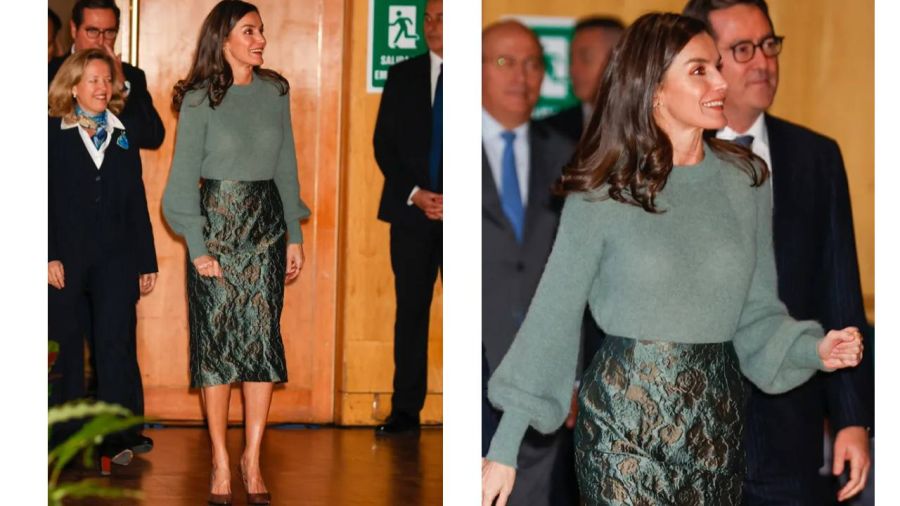 The skirts worn by Felipe's wife are often questioned for being excessively classic and even outdated, criticism is divided and there are those who consider them excessively sober and others argue that Letizia always gives them a particular touch that distracts from the stately appearance. youAs seen in the "Is Coming" catalog, the queen wore the same proposal that gives her a relaxed touch.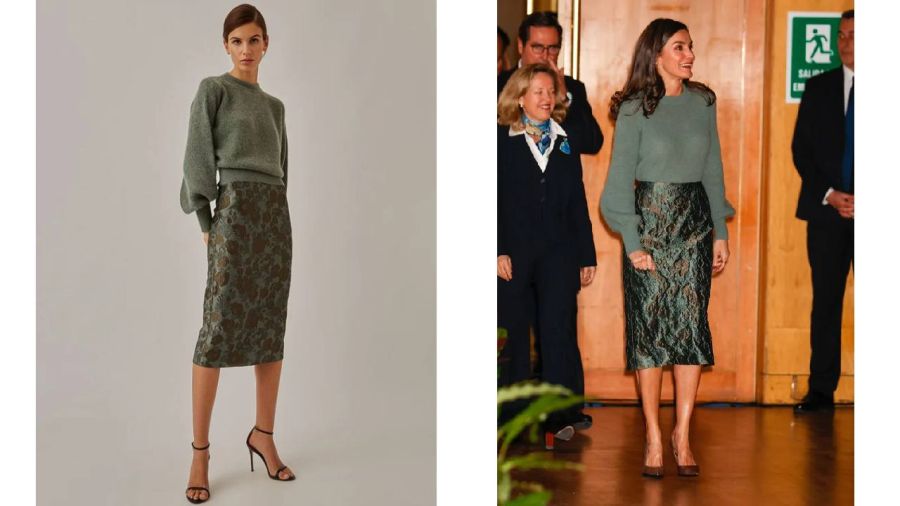 Letizia's outfit, which will be a trend in winter, was worn in the opening of the Goya exhibition in Baselin October 2021, on that occasion she could be seen with the mask used during the pandemic and with the same shoes as on this occasion: the classic brown stilettos from the firm Magrit.
It was complemented with a ring that drew attention since it displaced the copy of Karen Hallam, which he wore for years. She was seen with a new ring on her index fingerwhich is made in 18-carat yellow gold by Italian goldsmiths, from the firm Coreternal and that he also exhibited it at Military Easter. The ring has a striking meaning as it is engraved with a phrase inspired by the last lines of Dante Alighieri's "Divine Comedy": "Love che tutto move" (Love moves everything).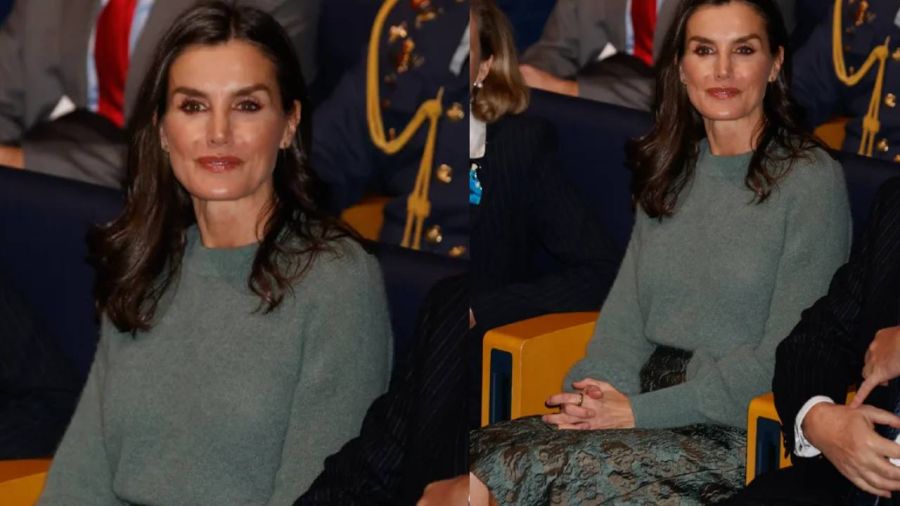 Letizia wore her favorite earrings and that she wore four times, it is the model Air Garden", from Gold&Roses, made in 18-carat pink gold, diamonds and emeralds that simulate leaves and have an approximate value of 2,000 euros. Sonia Ruiz and Hannah Rodríguez, owners of the firm, revealed the impact that their jewels have from the moment Queen Letizia wears them, once again the queen of Spain promotes the industry of her country.