Sergio Goycochea He was, without a doubt, one of the figures of that well-remembered Italy '90 World Cup, which had the National Team as runner-up. The former goalkeeper, who was recognized for his participation in the penalty shootout against Yugoslavia, is today in Qatar 2022 covering the world for Public Television and also participates in other programs. In one of them, in to the Barbarossa by Telefé, the now conductor, He confessed that he did things in his years as a goalkeeper before each game.
In the cycle led by Georgina Rosabeard, the journalist Noe Antonelli is in Qatar to cover the program from that country. A few hours ago, Antonelli had Goycochea as a mobile guest. The former player and the host talked about Argentina's match against Mexico, in which the national team won 2-0. "It seems to me that we played horrible in the first half," Georgina commented, and Goyco responded "No, we don't play well and it's not the same".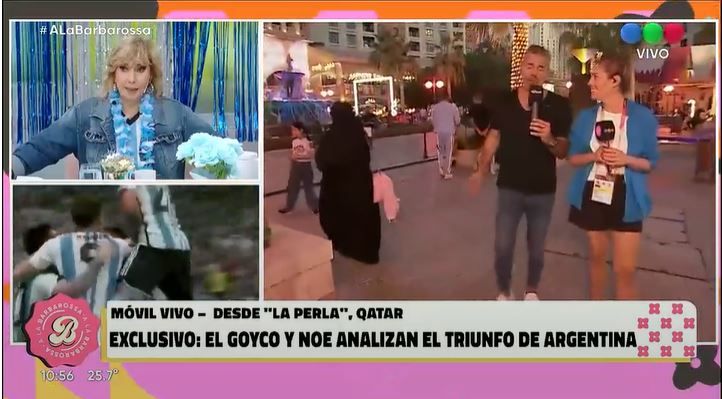 Regarding his World Cup experience and wearing the colors of the national team, Goyco was asked from the studio if he had any particular cabal or custom. "I don't have, I have customs" replied the now commentator, but Georgina she was not happy and reminded him: "Are you still peeing?"in reference to the gesture he made goyko inside the field before each game.
"Nooo! I can't because FIFA is much more controlling" he replied Sergio Goycochea with a smile and explained what he did before starting each game. "I did my needs, 'pee', before stopping the penalties and it turned out favorably for me," Goyco continued with his explanation and closed the anecdote by explaining how he did so that the cameras did not capture that moment: "The first thing he did was observe where they were the cameras because if the camera is in front of me I couldn't do it".