Ricky Martin returned to Bogotá, Colombia, 17 years after his last concert. And that was not the only special thing about his stay in the country of his colleague and friend Maluma. The singer shared in his networks other events that filled him with happiness.
Jwan Yosef's husband made two publications in his Instagram Stories in which he conveyed the moment of emotion he is experiencing.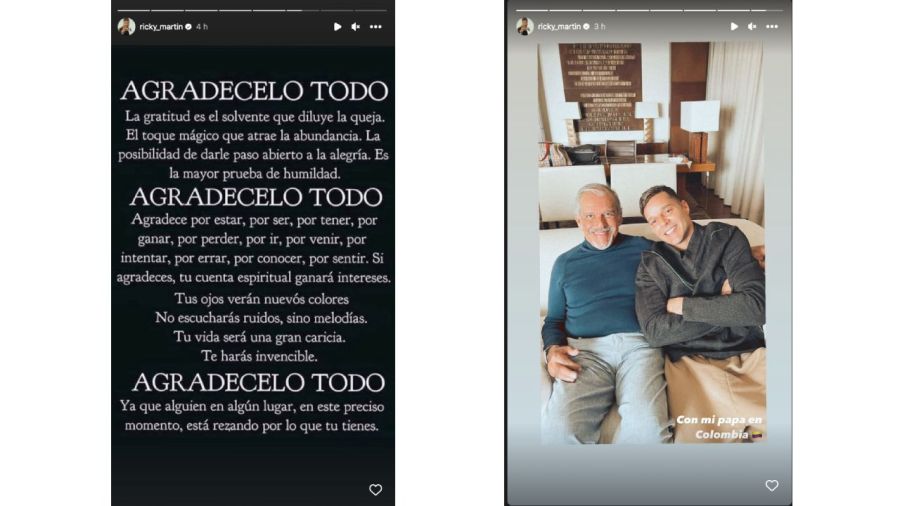 Ricky Martin was first very excited for Thanksgiving which, as its name indicates, is a date where one is grateful -among other things- for what one has. For this reason, the singer shared a letter on his Instagram Stories where he wrote: "Thank you for everything" three times in a font larger than the rest of the text.
The writing spoke of thanking "for being, for being, for having….". He was referring to valuing what one has "since someone somewhere, at this precise moment, is praying for what you have," the musician closed.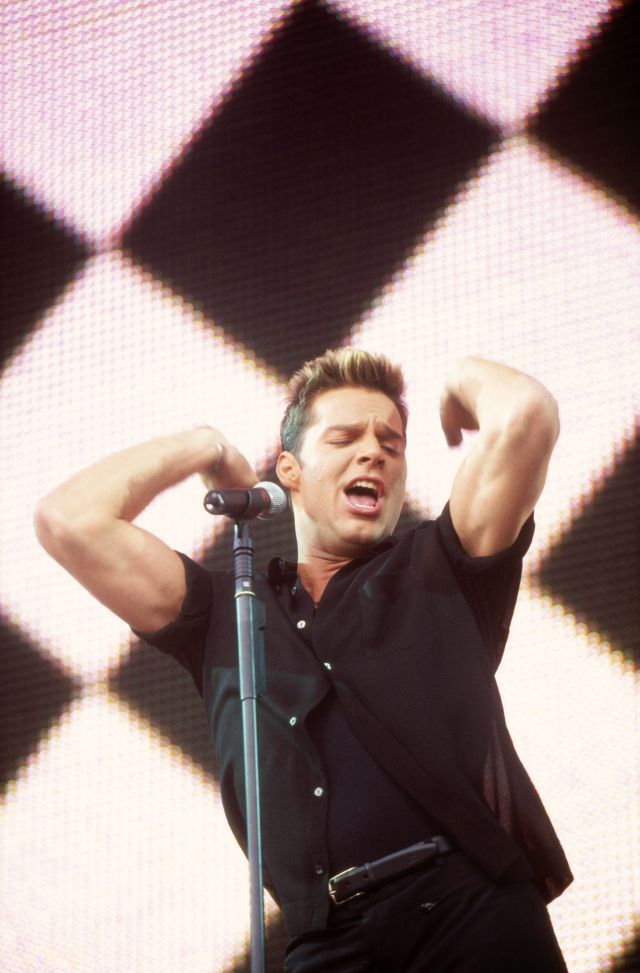 Later, Ricky Martin shared an image that touched all his followers. In the photo he was with his father, Enrique Martín Negroni. "With my dad in Colombia," said the artist.
There they were both seen sitting in an armchair in a living room, very smiling. You could tell at first glance that they were thoroughly enjoying the moment together.
It is known that the interpreter of "Living la vida loca" always had a very good relationship with his father. Even after the pandemic, he has recounted what it cost him to spend so long without seeing him.
Now, they can hug each other and are catching up on expressions of love.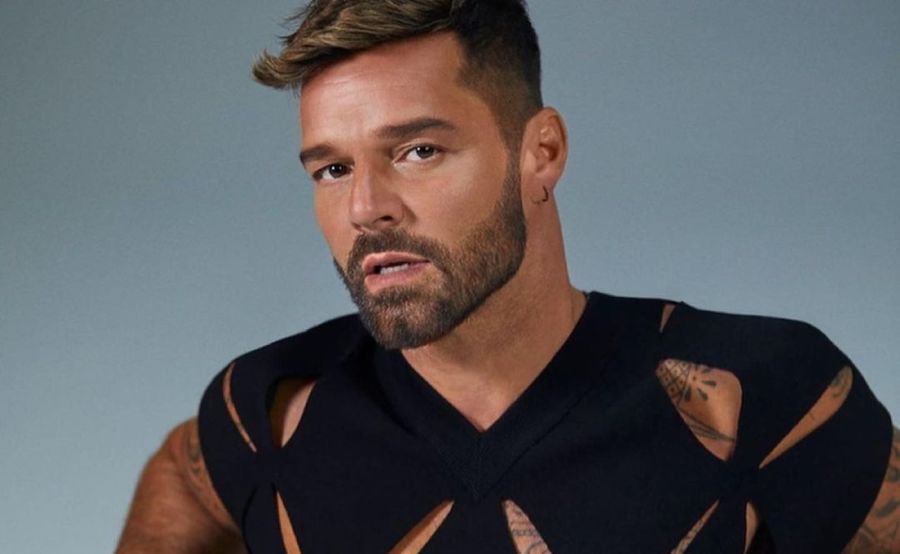 Ricky Martin made the announcement that all his Argentine fans were waiting for
On October 6, with a photo from a show, the singer announced that on November 30 he will perform a "Symphonic" in Buenos Aires.
For their part, Sony Music announced that Ricky Martin returns to Argentina to present "Ricky Martin Symphonic"a new stage proposal that promises to delight its faithful public for being the first time in the race that it offers a recital of this style in the country.
They also noted that the concert will take place at the Movistar Arena and that this recital It was born from a dream of Ricky Martin to be able to present a concert with a classical orchestra, taking his songs to a new level.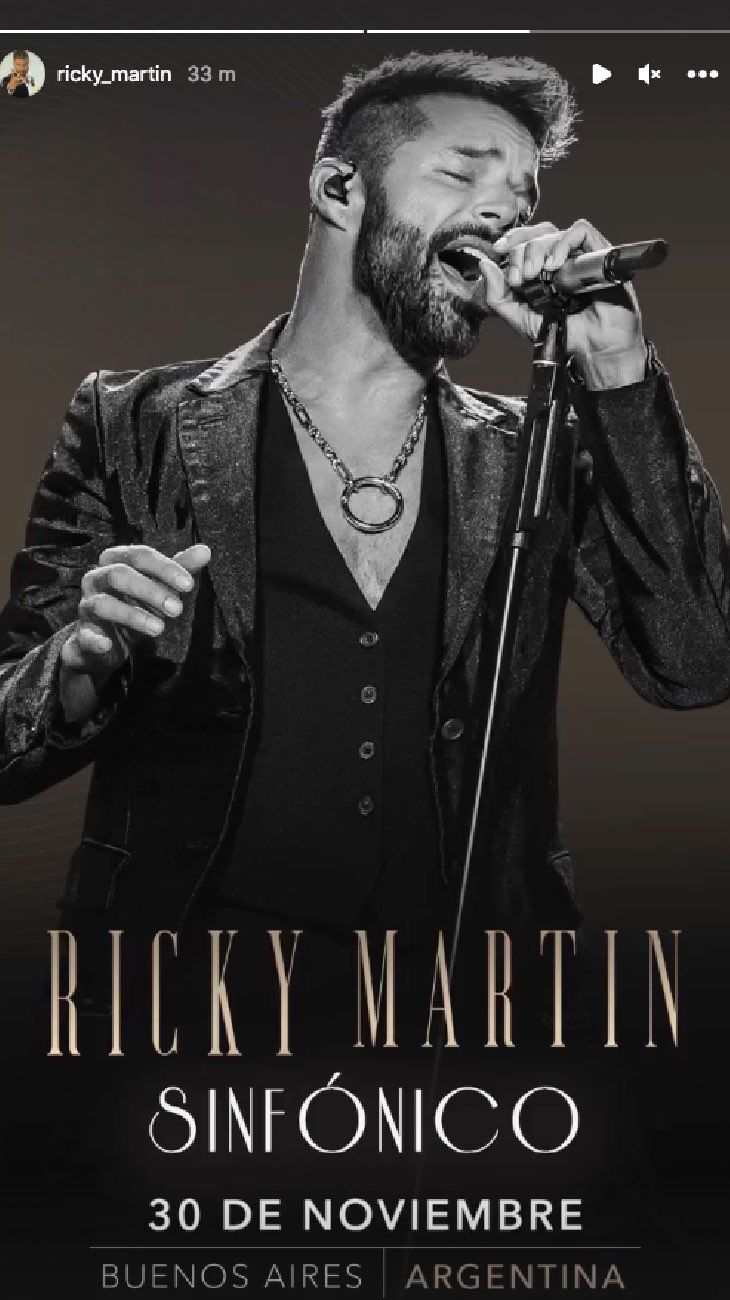 In addition, from the record company they transmitted the words of the singer: "I have always dreamed of performing with a philharmonic and do a classic show. Being able to transform the songs and present them in such a unique way is something I had the opportunity to experience this year in Los Angeles and it was truly wonderful. The next day I thought it would be amazing to be able to take this concert to other countries, so I called my team and the rest is history. Buenos Aires, see you next month!"
Finally, then two new dates were confirmed: November 28 and December 1.