The kings of Belgium Felipe and Matilde organized a gala dinner to receive the president of the Swiss Confederation, Ignazio Cassis, with his wife Paola Rodoni Cassis. The reception was held at the royal residence, the Laeken Palace. The most striking thing was the look with which the queen received the Swiss president.
matilda she wore a delicate dress from the brand Armani Prive, in which a pastel tone called "powdery pink" is worn. A cape made of the same fabric and color completed the look. Both the dress and the covered part had a silver embroidery. This dress is the same that the queen wore on her visit to Japan, for the coronation of Emperor Naruhito. But unlike that occasion, this time her accessory was different: she once again used a laurel tiara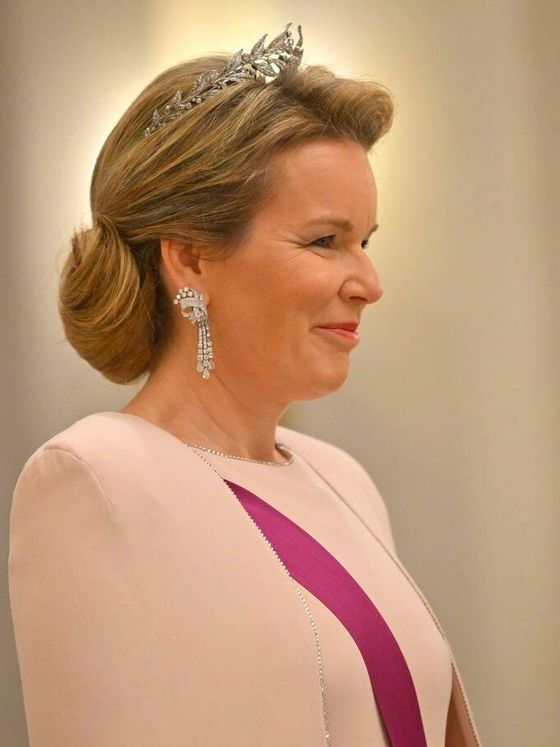 A state day
The Swiss president, Ignazio Cassis, together with the first lady, Paola Rodoni Cassis, arrived in the Belgian country as part of a state visit. This Thursday, the welcome by royalty consisted of two stages. In the morning, an official ceremony was held at the Royal Palace of Brussels followed by lunch. As an afternoon activity, the two couples visited the Musical Instruments Museum and crowned the day with a dinner at the royal palace Leaken.