The Brazilian national team doctor said on Friday that the duo Neymar and Danilo will miss the remaining two matches in the World Cup group stage against Switzerland and Cameroon after suffering injuries in the meeting with Serbia on Thursday.
He told reporters: Neymar and Danilo underwent an MRI on Friday afternoon and found a tear in the ankle ligaments.
He also added: They will definitely miss the next match and we will be careful as the players will undergo a treatment program to prepare them to play again in the World Cup.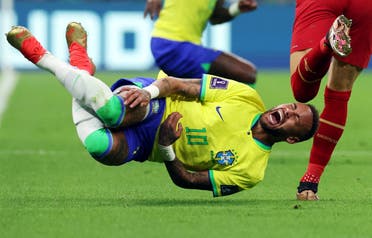 Neymar injury against Serbia
huge swelling
The star of the Brazilian national team, Neymar, suffered a right ankle injury and left the stadium limping, in the match that his country's national team won over Serbia 2-0 in the 2022 World Cup, according to what was reported by "Agence France Presse".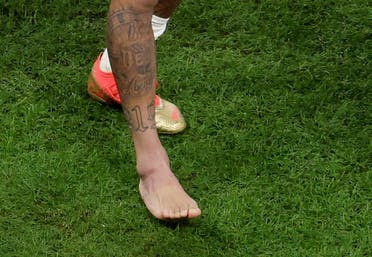 Neymar's foot is clearly swollen
While on the bench, the French Paris Saint-Germain player took off the shoe from his right foot and removed his socks and shin guard, and in the pictures taken by the photographers of international agencies, a huge swelling appeared at the bottom of his foot.