Cande Tinelli is a great lover of animals. She has always had dogs and horses and took them in as part of her family. Even as an adult, she has begun to consider them her children, acting like a mother to them.
That is why every time one of her pets died, the businesswoman dedicated a few words of love to her and expressed her pain on social networks.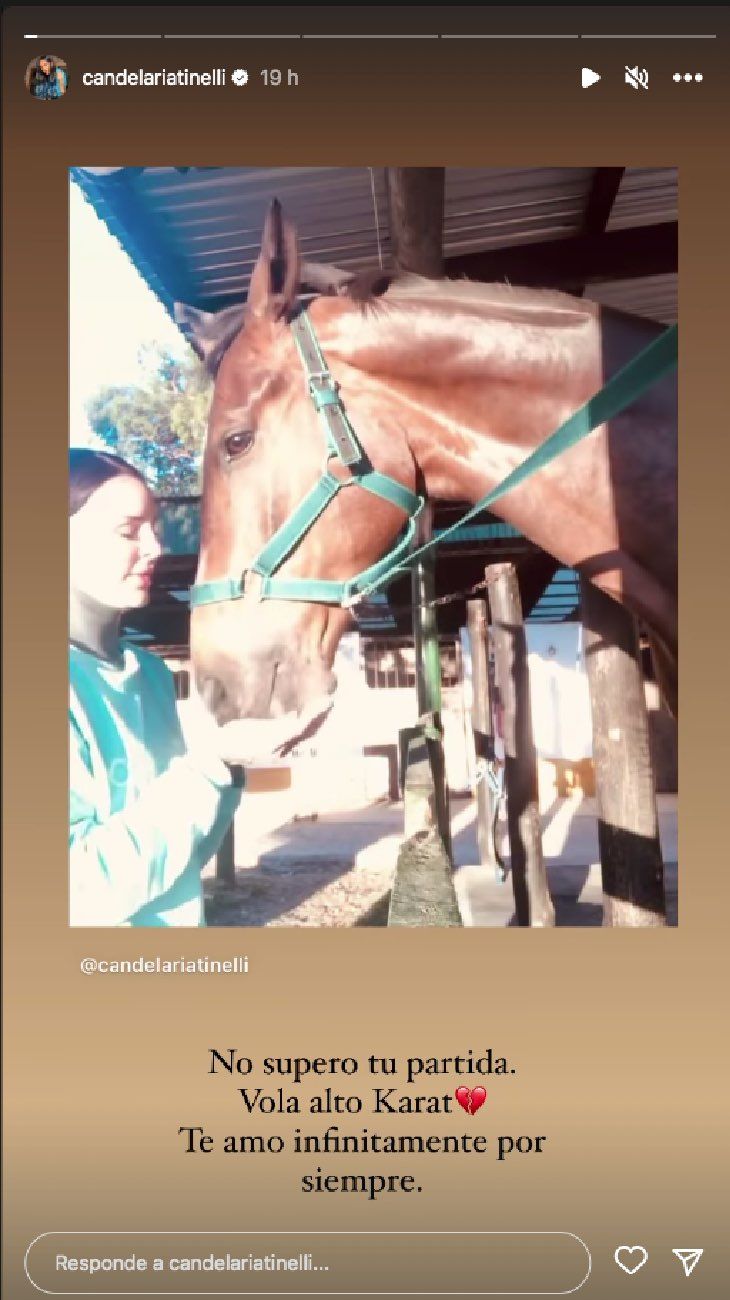 On this occasion, Cande Tinelli dedicated a few words to her beloved horse who passed away a year ago. "I'm not over your game. Fly high Karat. I love you infinitely forever", Marcelo Tinelli's daughter wrote in her Instagram Stories, which led to a post from November 2020 where she was seen with her "son". "A slimy mother," Coti's girlfriend had written at the time.
And November 2021 was very difficult for Cande Tinelli because days after the loss of his pet, a family friend passed away too. "I hope you're at peace. I can't figure out that you left, that those moments of laughter will no longer be there. I hope you're flying high. After all, this world is pretty rotten for good people like you. I love you, I have you present here with me "she wrote on the singer's Instagram story along with a photo of the person in question.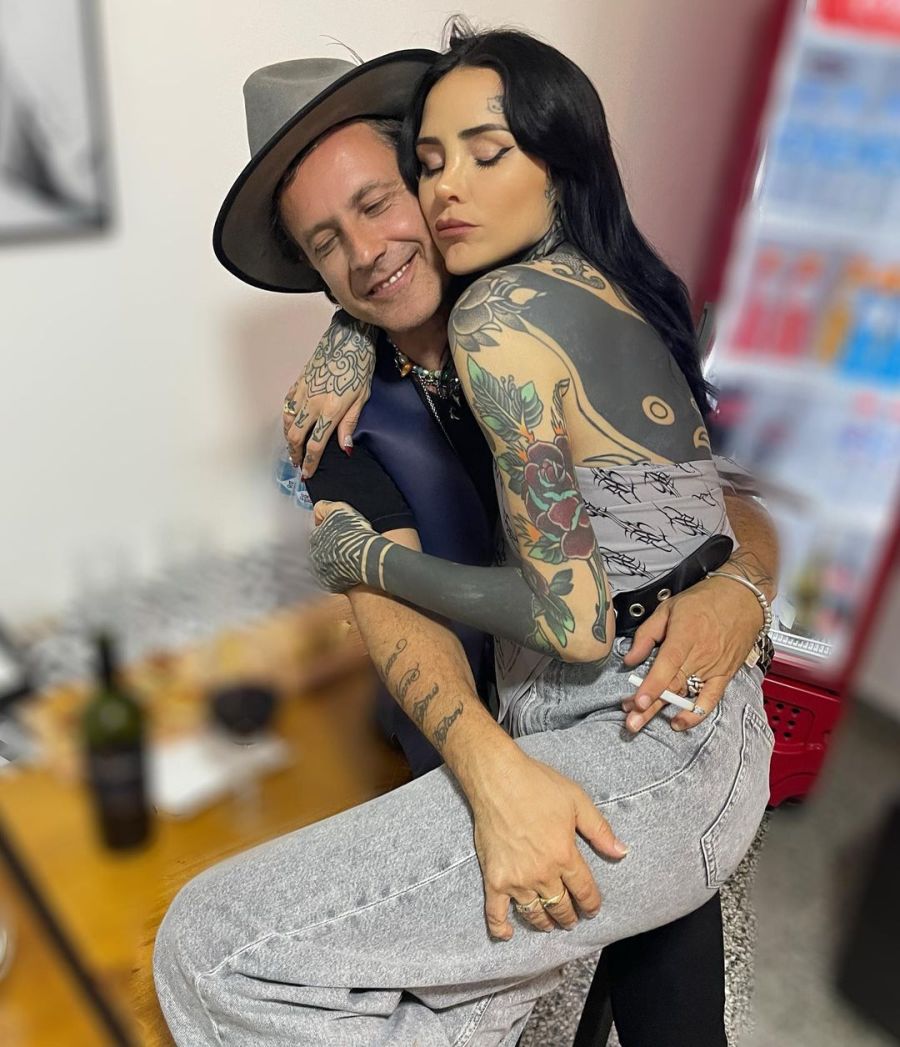 Cande Tinelli dedicated a romantic message to Coti for their anniversary: ​​"They couldn't turn off that love"
It is public knowledge the love they have Cande Tinelli and Coti who despite several twists and turns in their relationship, continue to bet on a love that does them good and adds to both of them. So much so that they have wedding plans for next year.
However, this time it was Cande Tinelli the one who used her official Instagram account to dedicate a tender love message to her partner on their second anniversary. "How many days, how many nuts, twenty years apart did not manage to put out that love"wrote the artist.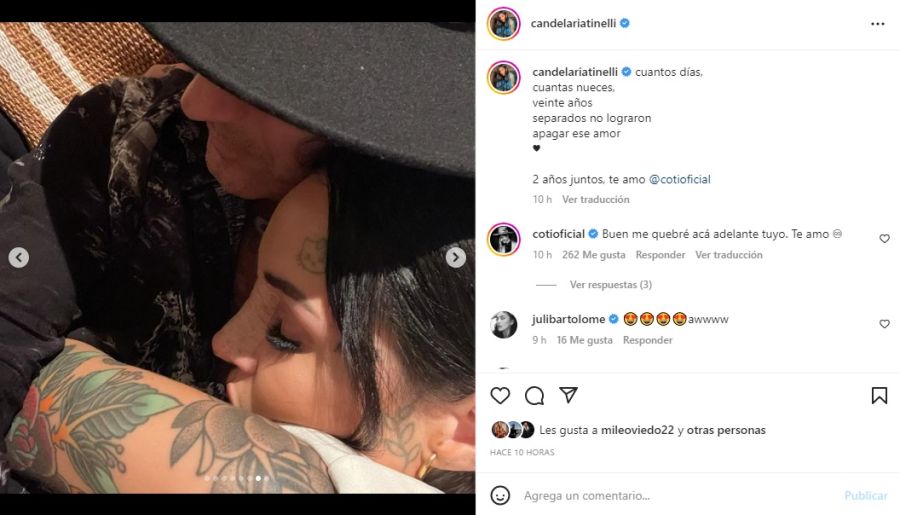 As if that were not enough, Marcelo Tinelli's daughter added a declaration of love: "2 years together, I love you". To accompany his words, Cande Tinelli made a selection of some moments that they lived together, among them a video in which Coti He sings to her sitting at the piano while she records him from behind.
Although the funniest were the videos in which the pets of Coti they are protagonists. "Jesús" was very comfortable lying at the foot of the bed and the singer told him that they were going to do an odor inspection and whoever he did not pass should go to sleep in the living room. Apparently the puppy did not pass the test since there is more evidence that the vocalist bathed him while his girlfriend filmed him laughing.