Diane Lovren, defender of the Croatian national team, expressed his sadness at the absence of Egyptian Mohamed Salah and Senegalese Sadio Mane from the 2022 World Cup currently being held in Qatar, expressing his confidence in Salah's presence in the 2026 World Cup.
The English Liverpool star was absent after the Egyptian national team failed to qualify for the World Cup, while injury prevented Sadio Mane, Bayern Munich player, from being present at the world wedding with his country, Senegal.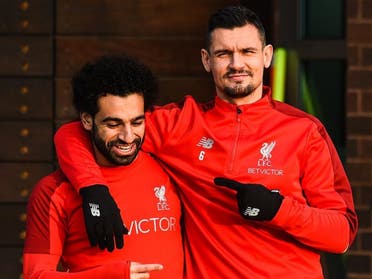 Salah and Lovren
Lovren is a close friend of Salah, as they won together, accompanied by Sadio Mane, the English Premier League and the European Champions League, before the Croatian left for Zenit St. Petersburg, Russia, in the summer of 2020.
Lovren played his first match, on Tuesday, when Croatia tied 0-0 with Morocco, and said after the meeting about Mani and Salah: They are two big stars. I think that the World Cup in Qatar is missing great players like Salah and Mani.
He added: The good thing is that Salah can still reach the 2026 World Cup, because he is still young, while Mane was not lucky.