pampita is full with the recordings of The Hotel of the Famous 2. After a successful season on the screen of El Trece, the model returned to the ring accompanied by Chino Leunis.
In the midst of all this work, the model began to upload the looks and styles that we can see in this new installment.
In the last few hours, the model made an impact by sharing on Instagram the night look that modernizes the classic black ladies' suit. It was a wide blazer and shiny leggings, a black top and matching sandals that redefined this classic style.
with a video, pampita she showed every detail of this style that made her look very elegant and ready for an evening with a lot of emotion.
Pampita and Roberto García Moritán present at the international tribute to Mirtha Legrand
pampita Y Roberto Garcia Moritan They were one of the national figures who were present today at the French Embassy to celebrate the international recognition that the French Government gave Mrs. Mirtha Legrand.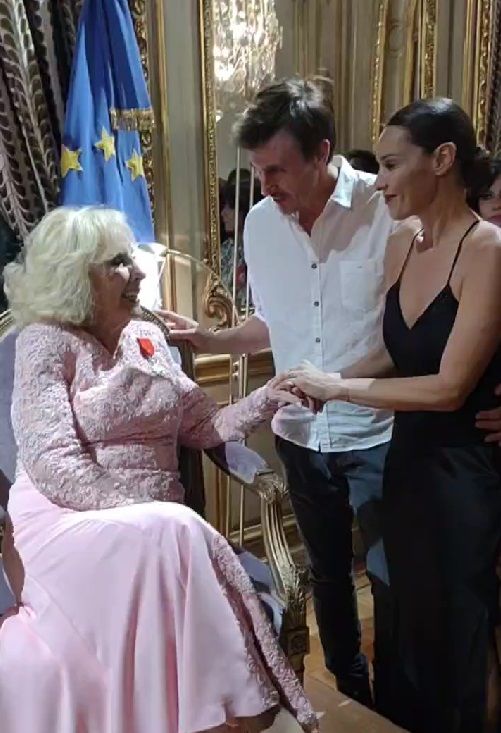 Mirtha Legrand was honored with the French distinction of The National Order of the Legion of Honor. This important international recognition granted by the french governmentwas delivered to the distinguished presenter, by the French Embassy in Argentina itself, the respected official Claudia Scherer-Effosse.