This Thursday, November 24, Mauro Icardi announced that he had reconciled with Wanda Nara after intense weeks of media and personal confrontations. Through a post on Instagram, the player recounted the decision of the marriage.
"It was not the woman of my life, it was my life turned into a Woman," Mauro Icardi began by saying on his official Instagram account.
In that same thread, Wanda Nara's husband added: "Disney stories also have second seasons"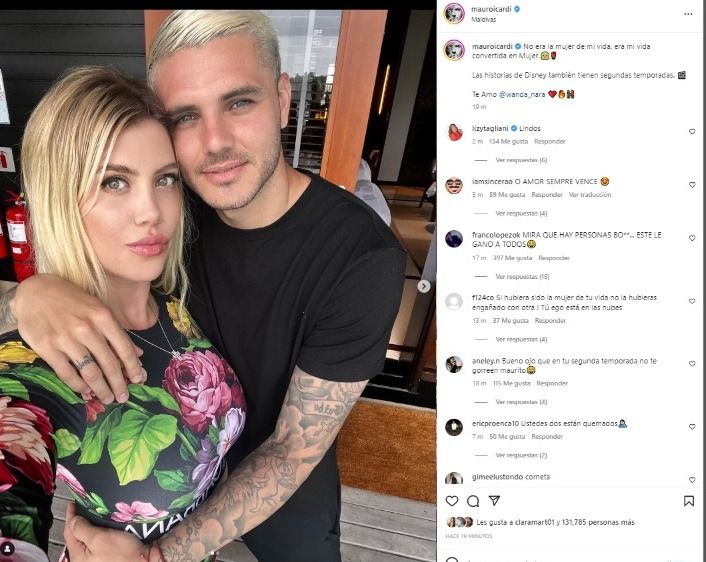 To end the post, where you can see a photo of both of them very much in love on their last vacation in the Maldives, the player wrote: "I love you @wanda_nara".
The repudiation of Mauro Icardi for an action he carried out in the Maldives
mauro icardi He was harshly criticized on his social networks for doing an action that many called reprehensible.
The footballer spent several days in the Maldives with Wanda Nara and documented his stay on social networks, however, his followers harshly criticized him when they saw him practice golf with balls that fell on local beaches.
"Throwing balls into the water", wrote the soccer player, showing the outdoor activity he was doing and that caused the repudiation.-
"You contaminate the sea", "And this is how the human being pollutes the sea. How intelligent!", "Why don't you throw them on a field instead of contaminating the water B0B0…..every day you dedicate yourself more of salami"they wrote to him in the comments of the publication.