In the last few hours, it came to light that the china suarez He would have separated from Rusherking, after the artist shared a hotel in Las Vegas with his ex-partner María Becerra, a fact that the actress would not have let go.
However, none of this is true, since the very china suarez It showed that they are still very much in love with Rusherking and showed that they share family moments together. Through her official Instagram account, the artist shared a tender postcard that makes this clear.

In the image published by the interpreter of "Lo Que Dicen de Mi", you can see her mother, her brother and her daughters, but in a smaller box, she can be seen hugging Rusherking who was also at the family reunion. In fact, the initial publication was made by the actress's brother, Agustín.
In this way, it was revealed that the supposed rupture of the China and Rusher is false and that the fact that the photos are not "liked" as the followers noted, does not mean that they are separated. The couple continues to grow and consolidate by leaps and bounds, so together they enjoy family moments.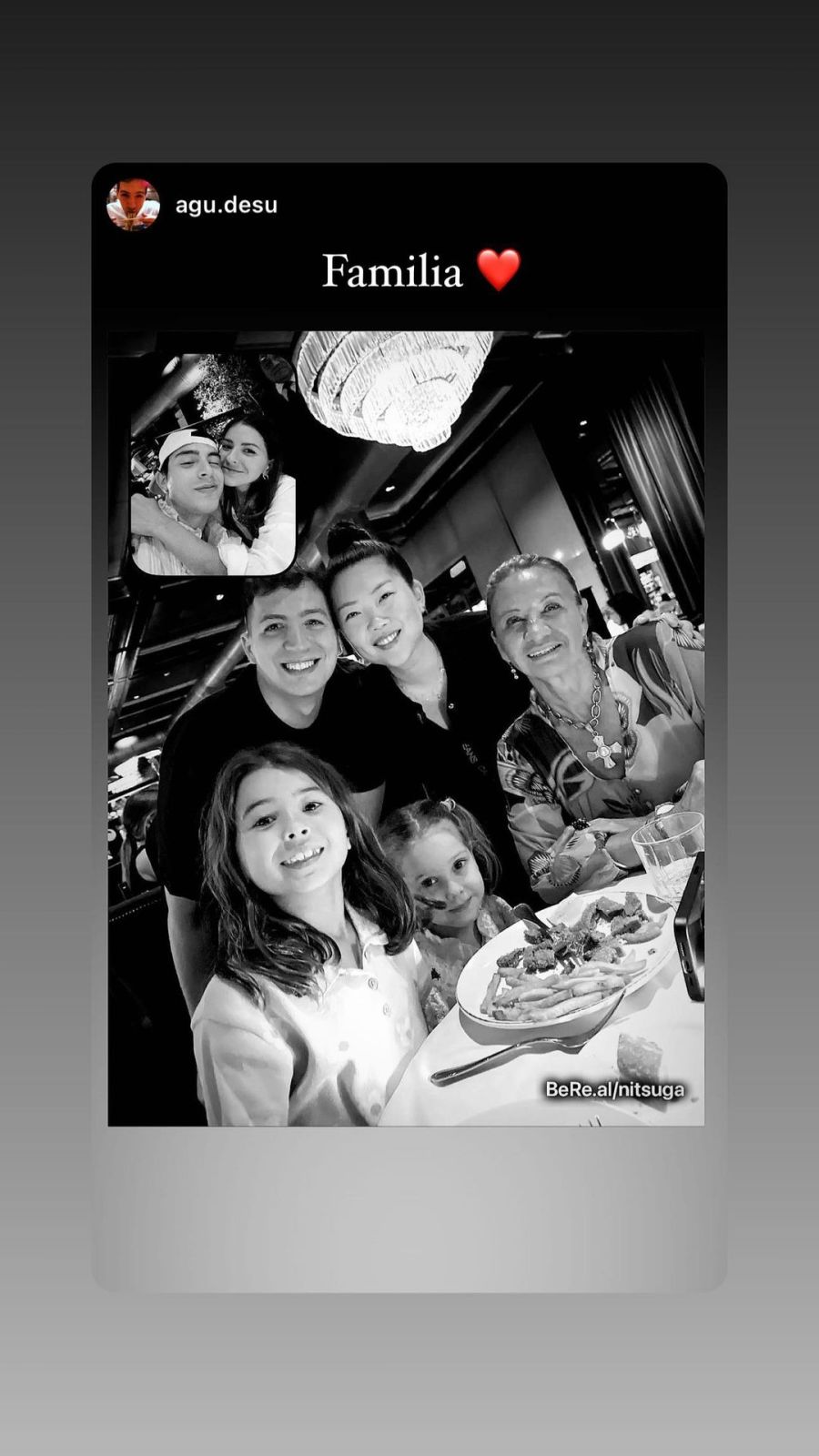 China Suárez showed how great Amancio is, the son she has with Benjamín Vicuña
From her networks, China published a beautiful photo with her youngest son, Amancio and one of the kittens she adopted and expressed: "At home there is always a baby"referring to his son and the kitten on his shoulder.
When seeing the image, the followers agreed that Amancio is the same as his mother, since they share not only the color of the eyes, but also some of the features of the face. In fact, weeks ago, she was the very same china suarez who published profile photos with his son showing that they are very similar.