Antonela Roccuzzo chose an ideal outfit to attend the field to encourage the National Team in its debut in Qatar 2022. Lionel Messi's wife He wore the Argentine National Team shirt like his three children and accompanied the look with white pants, while Ciro, Mateo and Thiago wore Adidas sports pants to complete their outfits.
Unlike what was expected to be seen in the look of the businesswoman, who usually chooses formal looks to accompany her husband to the pitch, this time Antonela opted for a more relaxed outfit and proudly wore the shirt of our National Team.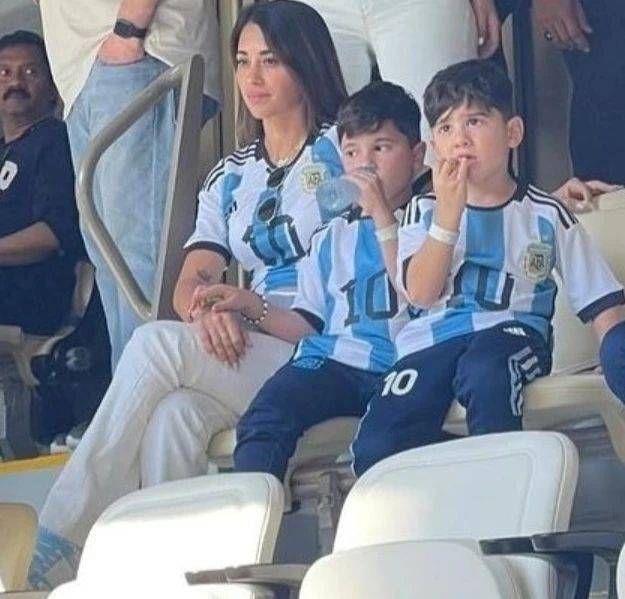 However, the detail that caught the attention of her look was the bag.
Which bag did Antonela Roccuzzo choose for Argentina's first match in the World Cup?
If we talk about fashion, Antonela Roccuzzo is a reference for many women in the world, Lionel Messi's wife shares her looks daily on her Instagram account and with each post she reaffirms her fanaticism for trends and for handbags, that luxury accessory that is all the rage in the world.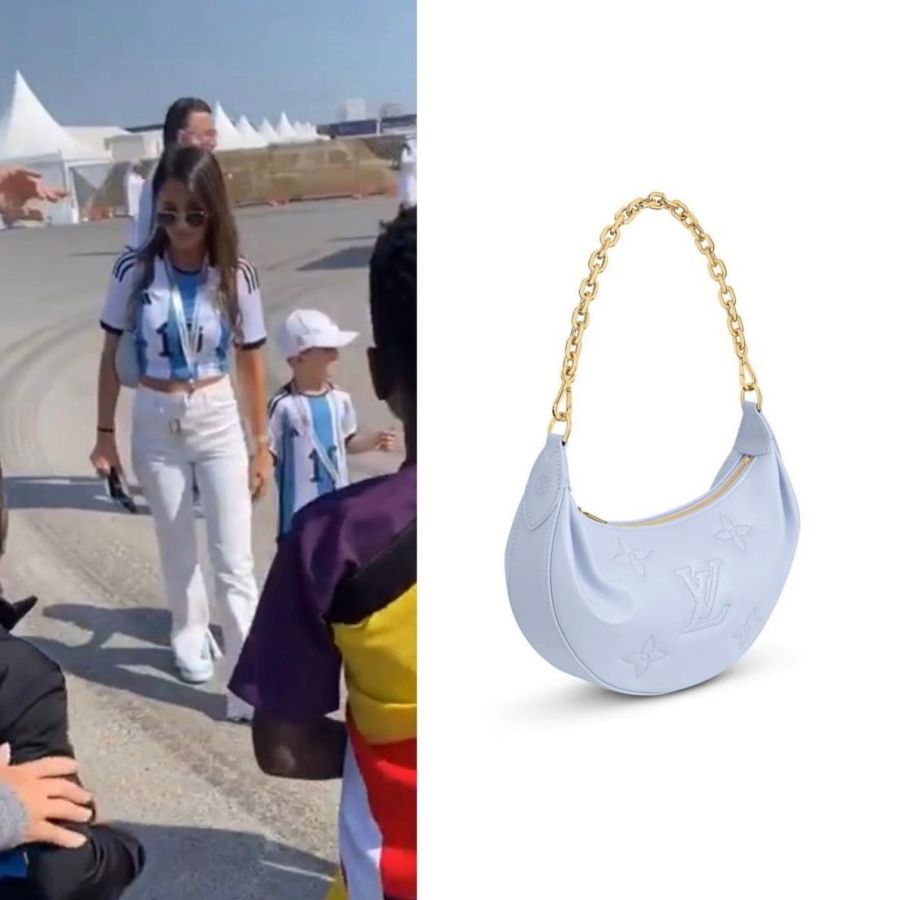 On this occasion, Lionel Messi's wife completed her look to support the National Team with a light blue Luis Vuitton bag with a gold chain. It has a value of $2,690 USD. In this way, Antonela Roccuzzo set a trend with a relaxed outfit but in tune with the day Argentina lived.