Alex Caniggia and Melody Luz began their romance inside the Hotel de los Famosos, the reality show that was broadcast by El Trece. After finishing the contest that had the son of Mariana Nanis as the winner, the couple began to live their love freely and share their moments of love and travel.
Now that the relationship is more consolidated, the dancer revealed details of the new project they are working on. Through her social networks, melody He explained that, together with Alex, they set up an online business where they sell used clothes and used shoes that they no longer use, due to the large wardrobe they have. ""People, Alex and I have clothes to sell. It's for not using it or because it doesn't fit us, but everything is in perfect condition" Luz wrote and then continued "I'm going to upload it to my best friends, so I'm only going to add whoever I really think is going to buy. They answer this story and I'm adding.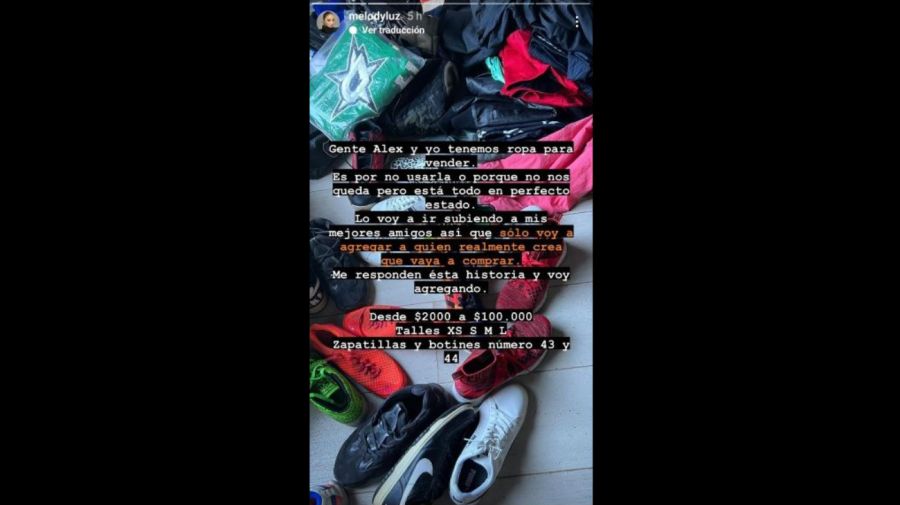 The most striking thing is the base price. According to Melody, there are garments that start at $2,000 and can go up to $100,000 and have sizes in XS, S, M, and L. She also published shoes such as sneakers and booties in sizes 43 and 44.
Currently the couple is happy. After the contest where they met, they shared an extended trip through Europe and even made a great show of their love: They both got tattoos My love on the forearm.