If we talk about Antonela Rocuzzo, we are talking about big words when it comes to fashion. The truth is that since she arrived in Qatar, Lionel Messi's wife has not ceased to amaze with each of her looks. This time, the businesswoman left everyone speechless by choosing a low-cost design.
Antonela settled in Doha with her children to support the Argentine National Team during the World Cup and took advantage of this moment to meet Sofía Balbi, one of her best friends.
When soccer players shared a club in Barcelona, ​​Antonela and Sofía lived in the Castelldefels neighborhood. In addition, their children shared a school. Since then their friendship grew so much that they considered themselves sisters.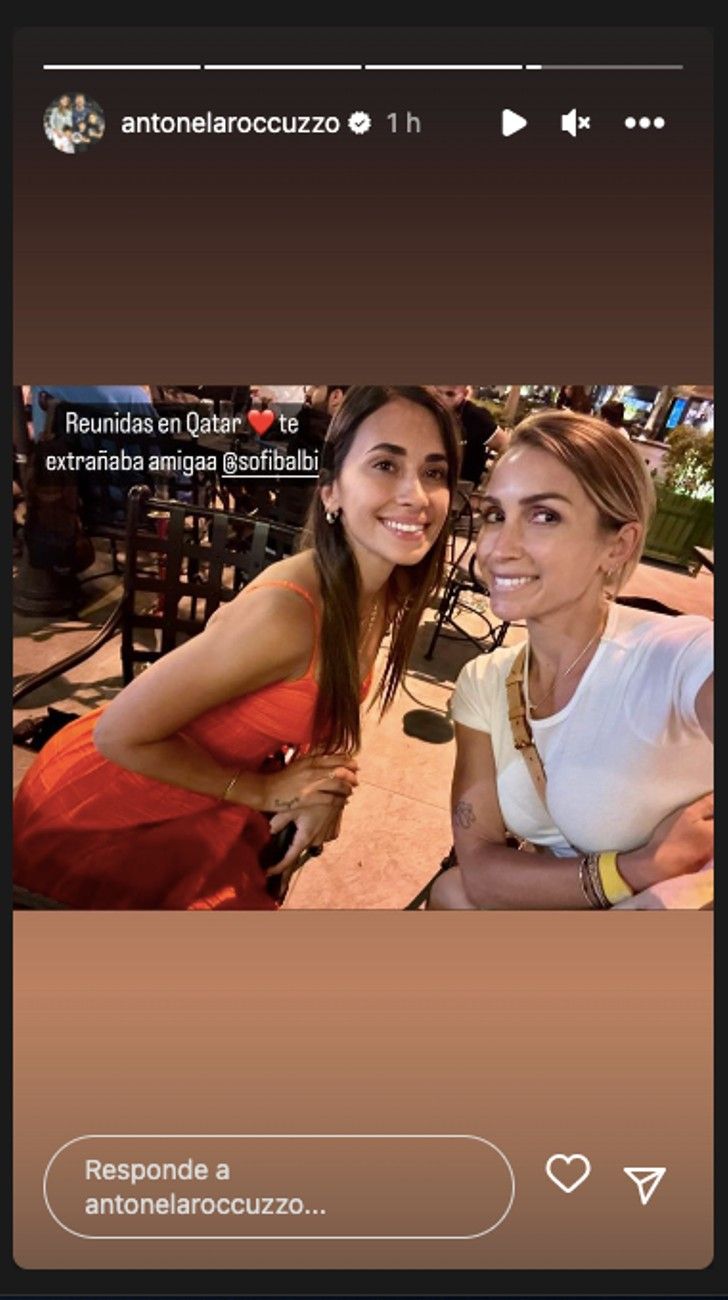 in 2017 Roccuzzo and Balbi They started a fashion business together, at the hands of a renowned Argentine shoe designer. Although they currently live in different countries, both families They share vacations and a great friendship without borders.
The Low Cost dress that Antonela Roccuzzo wore in her meeting with Sofía Balbi
One of the last designs that Antonela Roccuzo used and that attracted attention was the one she chose for her meeting with Sofía Balbi, the wife of Luis Suárez. "Gathered in Qatar. I missed you friend "the Rosario wrote on her Instagram story, along with a heart emoji.
For her meeting with Sofía Balbi, Antonela Roccuzzo chose a dress from the L*SPACE brand whose model bears the name zuri and costs 99 dollars, which shows that Rosario is committed to both luxury brands and more accessible brands.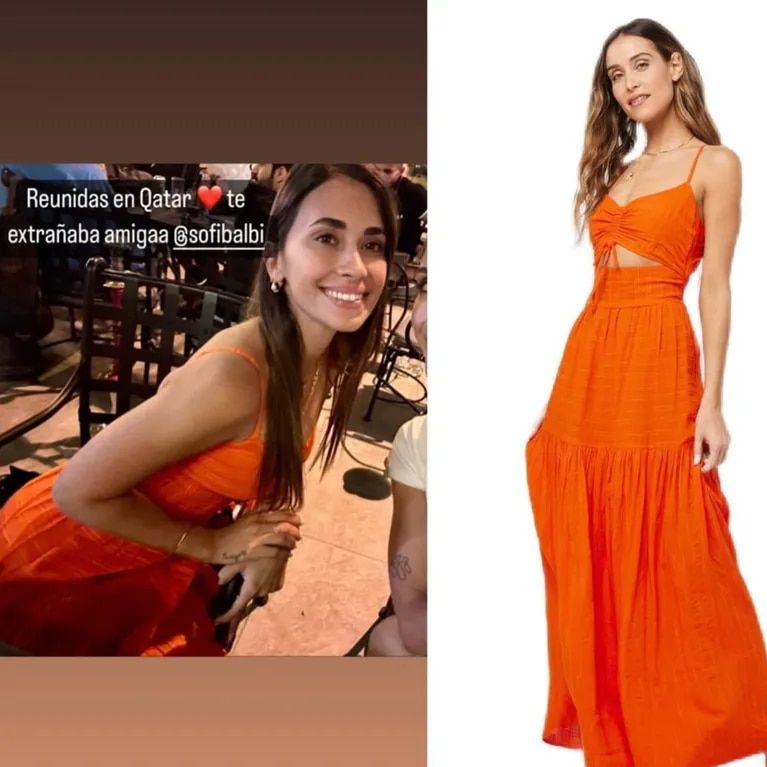 The dress is available in various colors but Lionel Messi's wife decided to wear it in orange, one of the trend colors this summer.
Let's remember that Antonela Roccuzzo is a fan of fashion and no matter what design she wears or how much it costs, she always wears it with elegance.