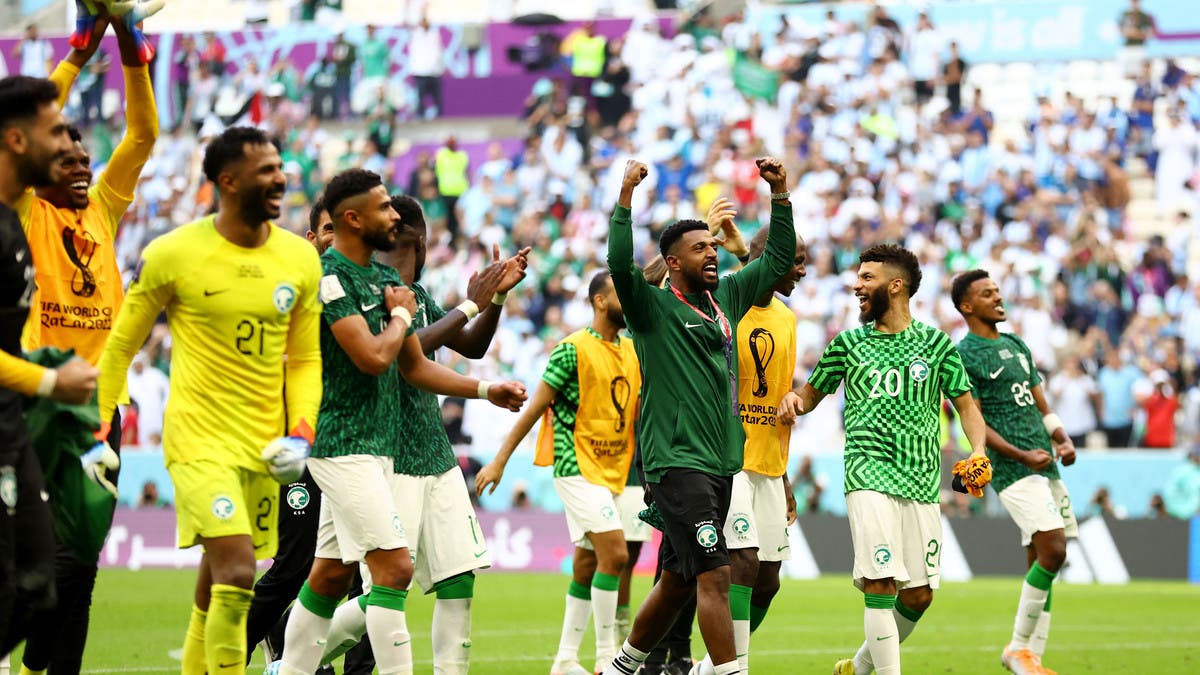 The Saudi national team achieved its best start in its history in the World Cup tournaments, after defeating Argentina 2-1 on Tuesday in the first match of Group C, which includes Poland and Mexico.
The two stars, Saleh Al-Shehri and Salem Al-Dosari, took care of turning the scales of the match after Lionel Messi had presented Argentina with a penalty kick in the first half, and thus the Saudi team topped the group, awaiting the results of the teams of Poland and Mexico.
The Saudi national team has previously competed in 5 World Cups before 2022, the first of which dates back to the 1994 World Cup, which Al-Akhdar started with a loss from the Netherlands with two goals to a goal scored by Fouad Anwar, which is the version that the Asian team reached to the final price of the tournament for the first time in its history.
In the 1998 edition, the Saudi national team started its campaign with a loss against Denmark with a goal without a response, before losing with a big score in its first meeting in the 2002 World Cup from Germany with eight goals without a response.
The Saudi national team scored its first draw in its opening matches when it tied with Tunisia in the 2006 World Cup with goals from Yasser Al-Qahtani and Sami Al-Jaber, to witness the 2018 World Cup, which was held in Russia, losing by five goals without a response in the opening of the tournament from the owners of the land.