Constanza Romero, better known as Coti, she became one of the favorite characters of Big Brother 2022. The correntina proved to be a great player and is usually viral on social networks. This week she launched the maxim "que se vacha" and was crowned as the great choice of the contest by the public.
"Que se vacha", Coti's phrase that took over Qatar 2022
The Argentine National Team debuted in the first match against Saudi Arabia at the 2022 World Cup in Qatar And how could it be otherwise, the memes exploded on social networks.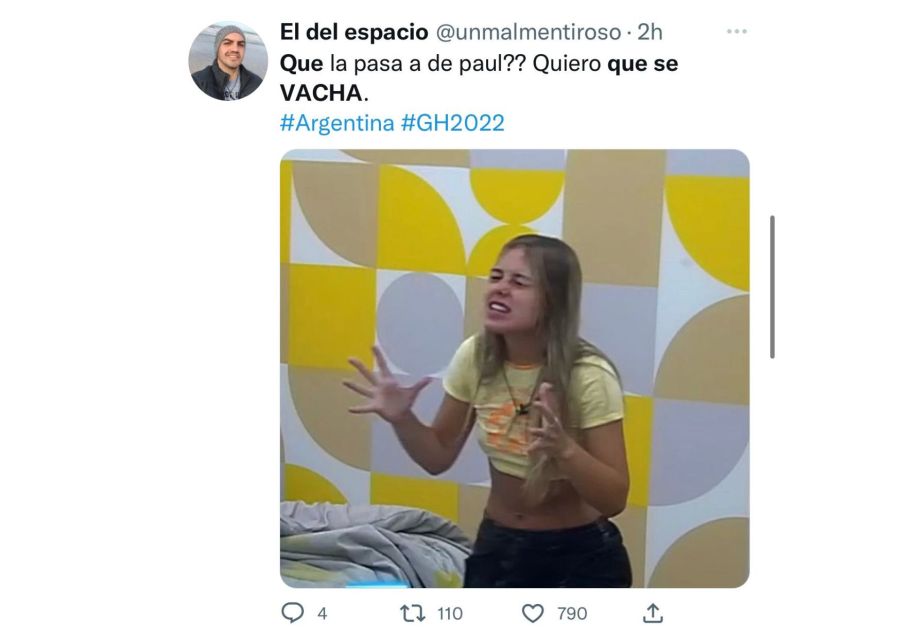 There were several offsides by the Argentine National Team in the first half and even three plays that were shouted as national goals but could not be due to a millimeter VAR decision. ANDIn particular, a disallowed goal by striker Lautaro Martínez that was only caused by the forward man.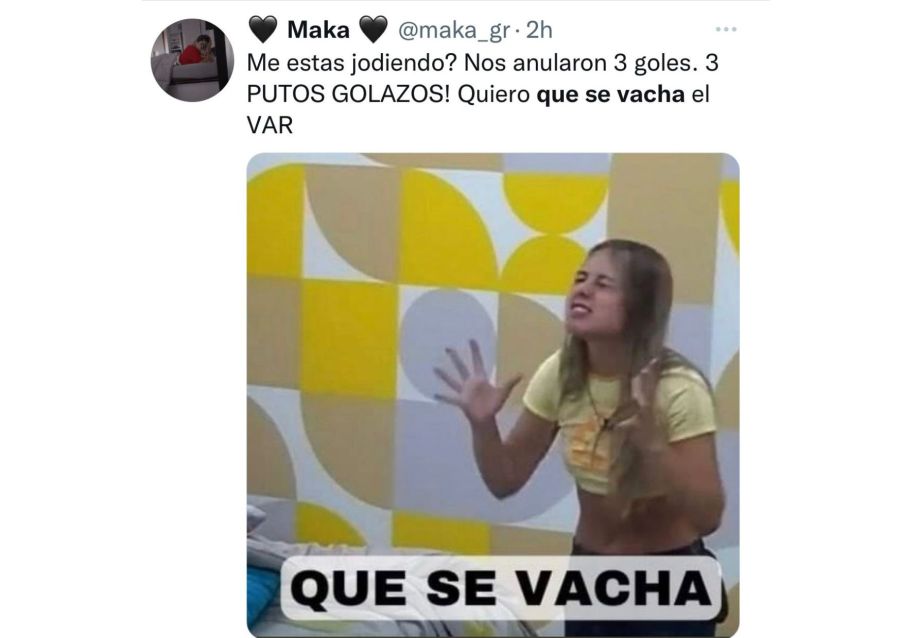 Among the most creative memes were those that refer to Big Brother, especially the participant Coti Romero who, with her popular phrase "Que se vacha", went viral and took over Qatar.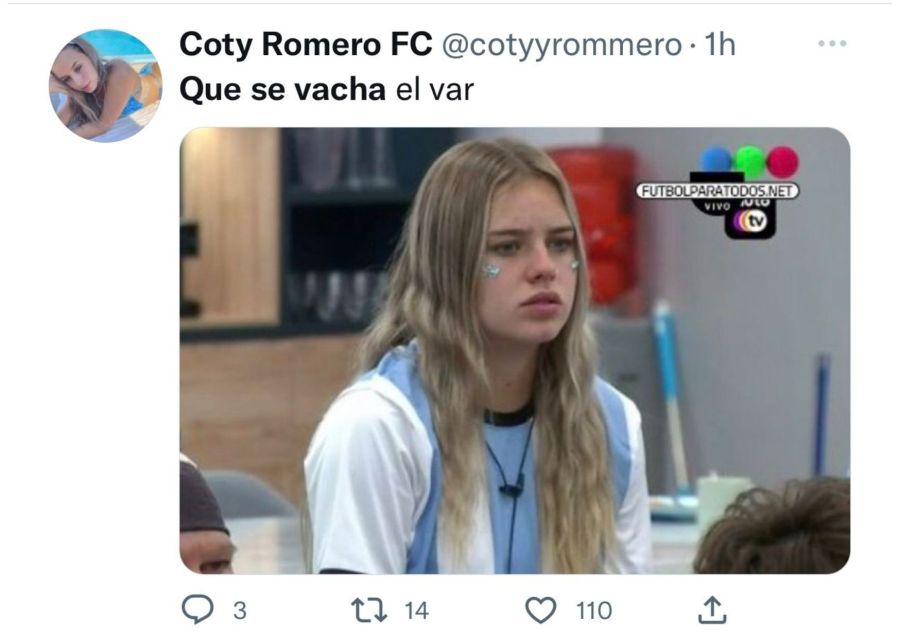 Twitter users decided to use Coti's famous phrase to make numerous memes regarding VAR and the result obtained by Argentina in their first match against Saudi Arabia.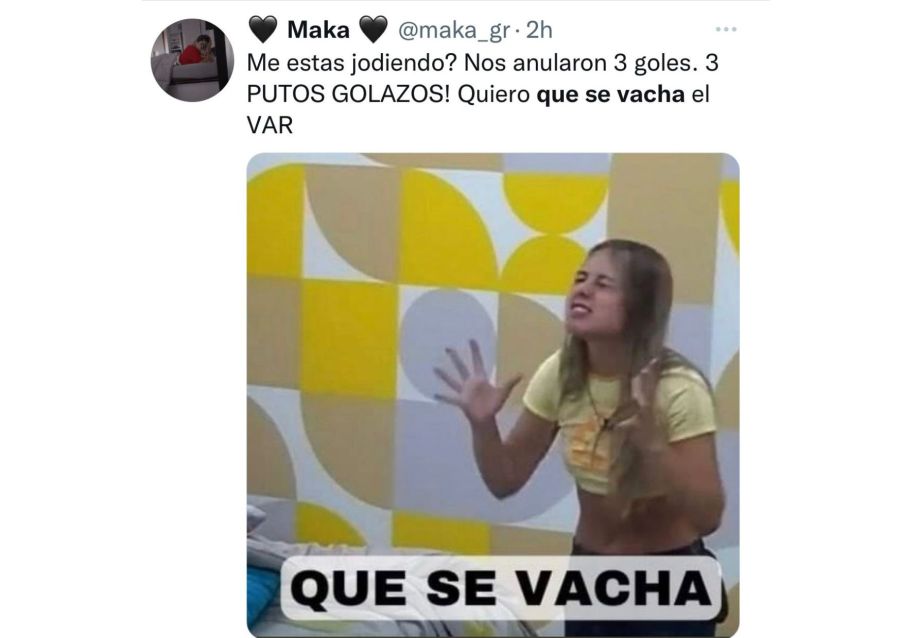 What was the origin of Coti Romero's "Que se vacha" in Big Brother
After the nomination gala held last Wednesday, November 16, Coti Romero broke out strongly against La Tora. The Corrientes woman was with Daniela in the room regarding Lucila Villar and she screamed in the sky: "She's going to leave this weekend. She's leaving, she's leaving…it can't be. Do you realize? On top of that, 'Beware of Coti' it says", she shot angrily.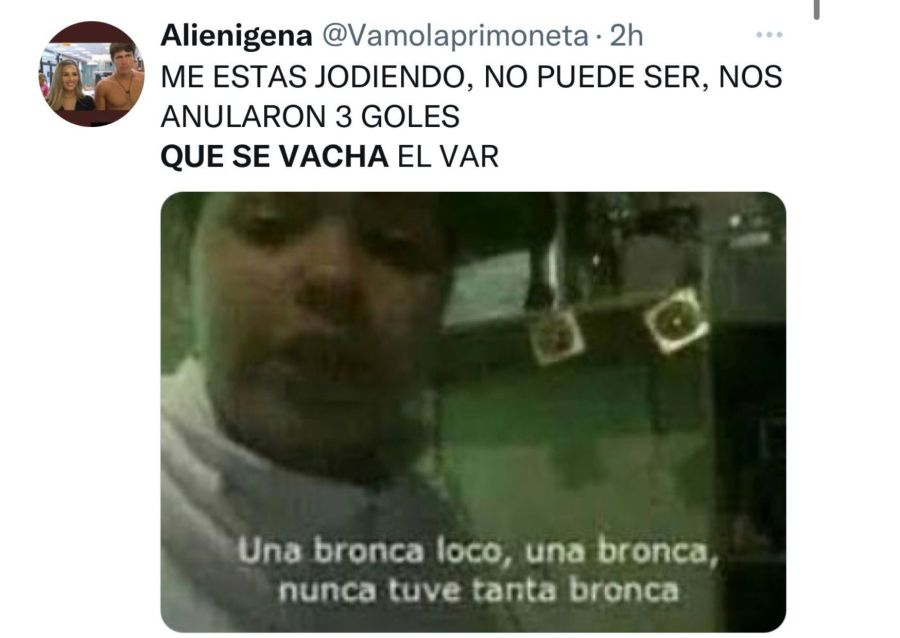 Indeed, this idiom was repeated in another conversation that the blonde had with the Rabbit, her partner in the reality show where she was heard repeating her famous "Que se vacha".
Without knowing it, Coti Romero became an icon within Big Brother and launched several phrases that, without knowing it, will remain forever in the imagination of Argentines. Among them "Opama" and "Que se vacha".