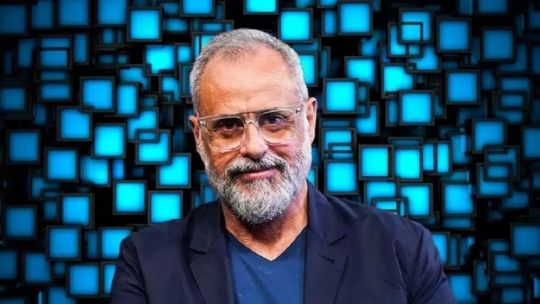 The bad start of the national team in its World Cup debut left a bad taste in all the Argentines who got up early to watch the game. 2-1 against Saudi Arabia It also affected famous soccer fans and a clear example is Jorge Rial, who in his radio program criticized certain decisions against the Argentine coach, Lionel Scaloni.
The driver, along with Gustavo 'the cat' Sylvestre, took advantage of the radio show they do every morning and talked about soccer. How could it be otherwise, they gave their points of view regarding the game that the Argentine team played hours before. At the beginning of the talk, both Radio 10 hosts highlighted some players for their good attitude, despite the defeat. "He has a very good attitude like Lautaro Martínez, Acuña. He goes to the front. You need people who go to the front," said Gato Sylvestre.
But the talk turned somewhat critical when they had to talk about the poor performance of some players. "He has to lower his anxiety, he discusses everything… he discusses everything" Sylvestre maintained in an obfuscated manner, to which Rial asked who he was referring to and the Cat replied "From Paul". Rial's return was forceful: "Paul's He is in another story, his head is elsewhere. It's a shame but I'm very sorry" and harshly assured that "he must be sacrificed here".
"I don't want another 2002" he said Jorge Rial in reference to the early elimination of the national team in the 2002 Korea-Japan Cup, under the technical direction of Marcelo Bielsa. The former driver of intruders He affirmed that in order not to make the same mistake, Lionel Scaloni must "make changes now". Some player changes that Rial is asking for is to remove Rodrigo De Paul from the starting team and he suggested that former River players, Enzo Fernández and Julián Álvarez, should start on Saturday, in the match against Mexico.