The Qatar 2022 World Cup arrived at the Big Brother house. The participants were able to see LIVE the transmission of the first match that Argentina had to face against Saudi Arabia on the morning of this Tuesday, November 22. Agustín Guardis, one of the participants, starred in a moment that went viral.
It is the first time that GH players see a World Cup inside the most famous house in the country. Indeed, the little brothers were able to watch the live broadcast and had a special speaker. The truth is that they obtained this benefit after winning a test.
How the little brothers lived the game inside the Big Brother house
The participants of Big Brother prepared to live the first match of Argentina. The players put on their Argentina shirts with their names on them and the girls got all dressed up before sitting down to experience this historic moment. Shines, glitter and hairstyles in tune with the great moment they had to live.
ROMINA WORRIES AFTER SAUDI ARABIA'S FIRST GOAL
When Lionel Messi scored the first goal at 7.11am, the little brothers hugged each other as they shouted and celebrated the event. Likewise, he was seen with a worried face as the minutes passed.
In addition, they took advantage of the halftime to prepare breakfast and thus be able to enjoy the second half of Argentina's first game but with a full belly.
The anger of Agustín from Big Brother after the defeat of Argentina
Agustín Guardis starred in a moment that went viral on social networks after Argentina's defeat against Saudi Arabia. The truth is that the young man got angry when a goal was disallowed for the National Team and issued numerous insults that could be seen live on Pluto TV.
"Párá culiado", it is heard that Maxi Giudici tells her while Romina tries to calm the "great strategist" of the most famous reality show in the country.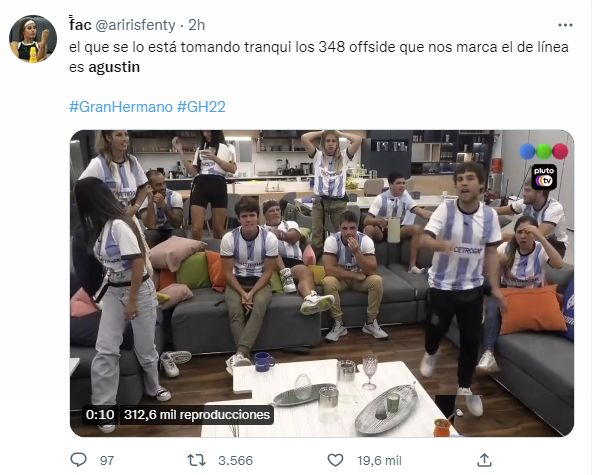 Agustín, visibly frustrated by the result, began to hand out insults while his teammates unsuccessfully tried to get him to downshift.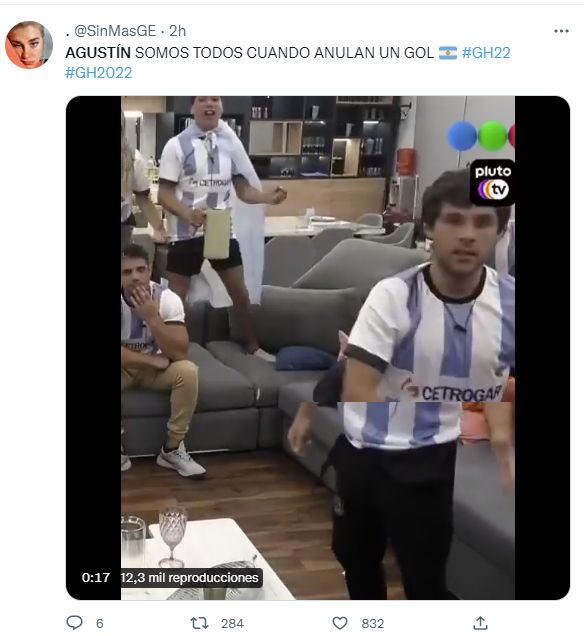 After this particular episode, Twitter was filled with memes and comments about it, alluding to the fact that, in effect, this Tuesday, November 22, is a sad day for all Argentines and that Agustín is right.