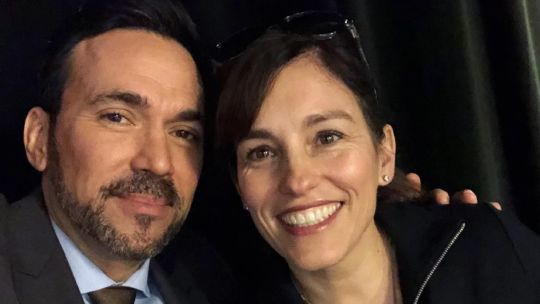 The actress Amy Jo Johnson, remembered as the Pink Ranger on the popular 90s children's show, she was heartbroken after the death of Jason David Frank, with whom she shared on the series and with whom she was very close.
After the death of the beloved actor, who gave life to Tommy Oliver, the Green Ranger, Amy Jo turned to her Instagram profile to comment on this terrible factwhich today is known as a suicide.
"Jase you were beautiful and truly one of a kind. My life won't be the same without your frenetic, hilarious, loving, driven, creative ball of energy. I will always love you, dear friend. Please, rest in peace… ", expressed the celebrity in her official account along with a photo of both.
But then, the also director and singer shared something deeper. It was an emotional video in which he spoke disconsolately about his friend's departure and dedicates a beautiful song to him.
Jason David Frank, the actor who played Tommy Oliver in Power Rangers, has died
The remembered actor who played Tommy Oliverin the franchise of power rangers, passed away leaving a television legacy that includes the first seasons of the famous series. The sad news caused deep pain among his fans, who used their social networks to fire the Green Power Ranger.
The news was confirmed by Walter E. Jones, actor who played the character of Zack Taylor, the black Power Ranger, last Sunday.
Recently it became known that Jason David Frank committed suicide. He was 49 years old, had four children and recently faced a divorce that would have left him in a deep depression.
Outside the cameras and acting, the actor He completed a renowned amateur and professional career in mixed martial arts, having many years of experience in the disciplines of judo, karate, taewondo and jiu-jitsu.