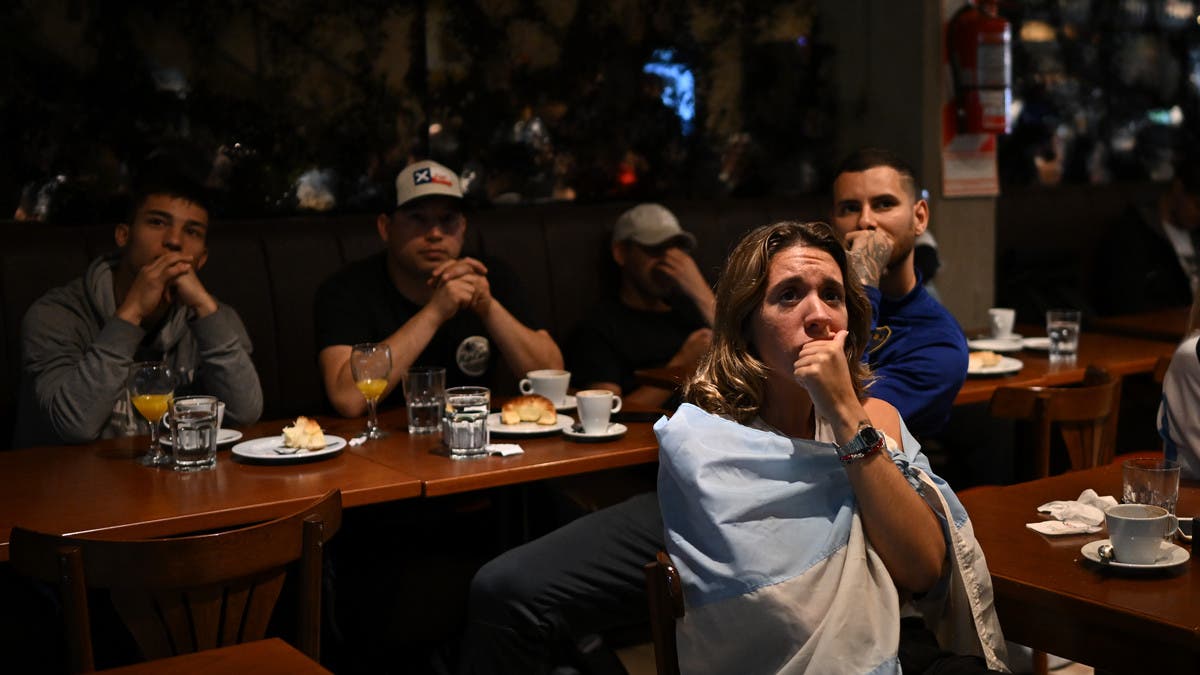 Argentines woke up early in the capital, Buenos Aires, to support their team in the FIFA World Cup with pastries and coffee in the morning, but they felt bitter after the shock defeat by Saudi Arabia on Tuesday.
Saudi Arabia achieved one of the biggest surprises in the history of the World Cup by defeating Argentina 2-1, led by Lionel Messi, which reduced the hopes of the South American team to win the tournament for the third time and the first since Diego Maradona led his country to the title in 1986.
"It's a completely unexpected blow, for which even the most pessimistic fans were not prepared. Now we have to get up quickly," said Nicholas Reret, the 21-year-old student.
The match kicked off at 7:00 local time, which meant that fans stood early in the morning in front of bakeries to buy pastries, while schools and workplaces issued special passes for students and staff to arrive late in order to watch the match.
Fans packed the arenas to watch the game on giant screens, cheering when Messi scored the first goal from a penalty kick, but groaning and some fell silent when Saudi Arabia scored two quick goals in the second half.
"Honestly, you can't believe it," said Fabian Rodriguez. "It was a strange and unusual game but that's football. We played bad and good and we have to watch the next game."
The defeat by Saudi Arabia, ranked 51st in the world, spoiled the early morning party for the fans, who expected that their team, one of the favorites to win the title and who had not lost in 36 consecutive matches, would win.
Argentina will meet Mexico next Saturday and then Poland at the end of Group C matches, as the team looks forward to recovering from a disappointing start, as happened in the 1990 World Cup in Italy when Argentina lost the opening match against Cameroon before reaching the final.