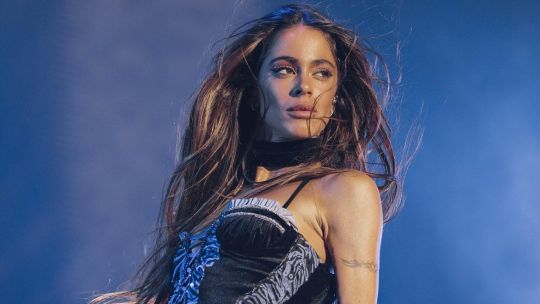 Tini Stoessel He had to intervene before the message that the porn actress Jazpincita sent to Rodrigo de Paul.
It seems that the porn artist is not the first time she has sent messages, Mica Tinelli and Maria Becerra They already went through a similar situation, this time he touched Tini.
"Stop everything, Tini got angry", published on his Instagram stories gossipeame. In the screenshots you can see when Tini Stoessel tells him "Locate yourself".
Jazpincita sent the singer's boyfriend, Rodrigo de Paul, a fiery message.
The screenshots came to light showing the anger of the pop artist and it is not for less. Jazpincita, in an interview, was questioned: "You who are a porn actress, What motivational message do you leave for Rodrigo de Paul? on the occasion of next Tuesday's match against Saudi Arabia?" the driver asked. "That Tini will sing beautifully, but I have a better throat", he assured.
Tini Stoessel he had to "mark the field", Jazpincita used to send messages and her favorites would be soccer players.