The kings, Felipe VI and Letizia have attended the annual session of the NATO Parliamentary Assembly in the Madrid's royal palace.
On this occasion, Letizia Ortiz has rescued from her closet Pertegaz's jacket suit –same designer of her wedding dress–which premiered at the Princess of Girona Foundation Awards in 2019.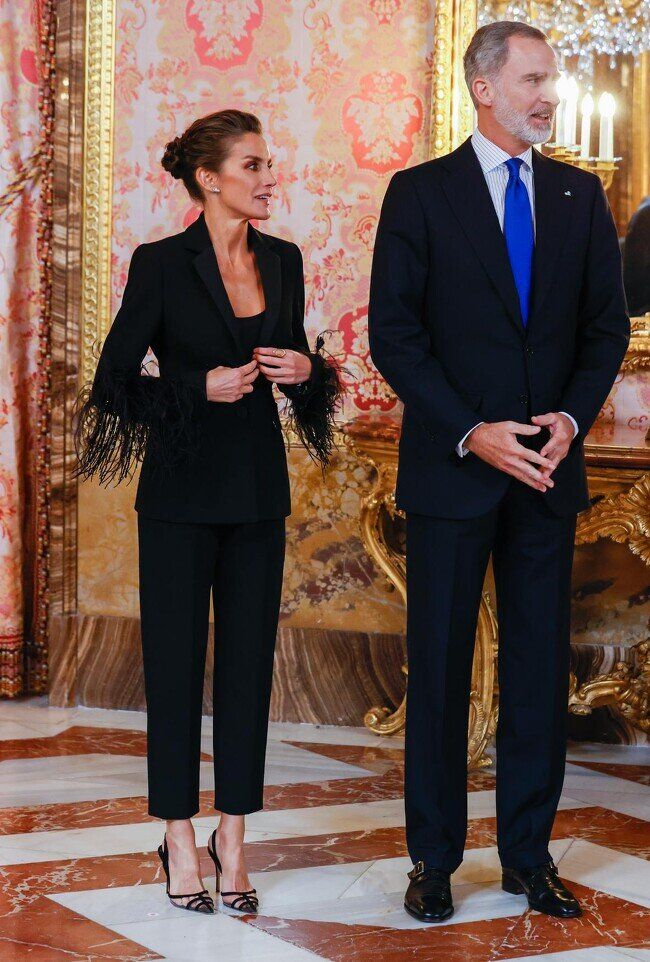 Is about a black piece, with feathers and rhinestone details on the sleeves.
The queen combined it with her black suede and vinyl strappy high-heeled shoes Manolo Blahnik.
He combined the styling with some earrings with diamonds in the shape of leaves, by Chaneland his karen hallam gold ring gift from his daughters, the princess of Asturias, Leonor, and the infanta Sofía.
Letizia opted for makeup in terracotta tones, focused on the lips and eyes. Also, she pulled her hair back, tied up in a bun.