After captivating his followers with a tender photo of his children heading to Qatar 2022, Antonela Rocuzzo you are already enjoying the world Cup. On his first day of stay at the Middle East, Rosario shared the first official photo with Sofia Balbi.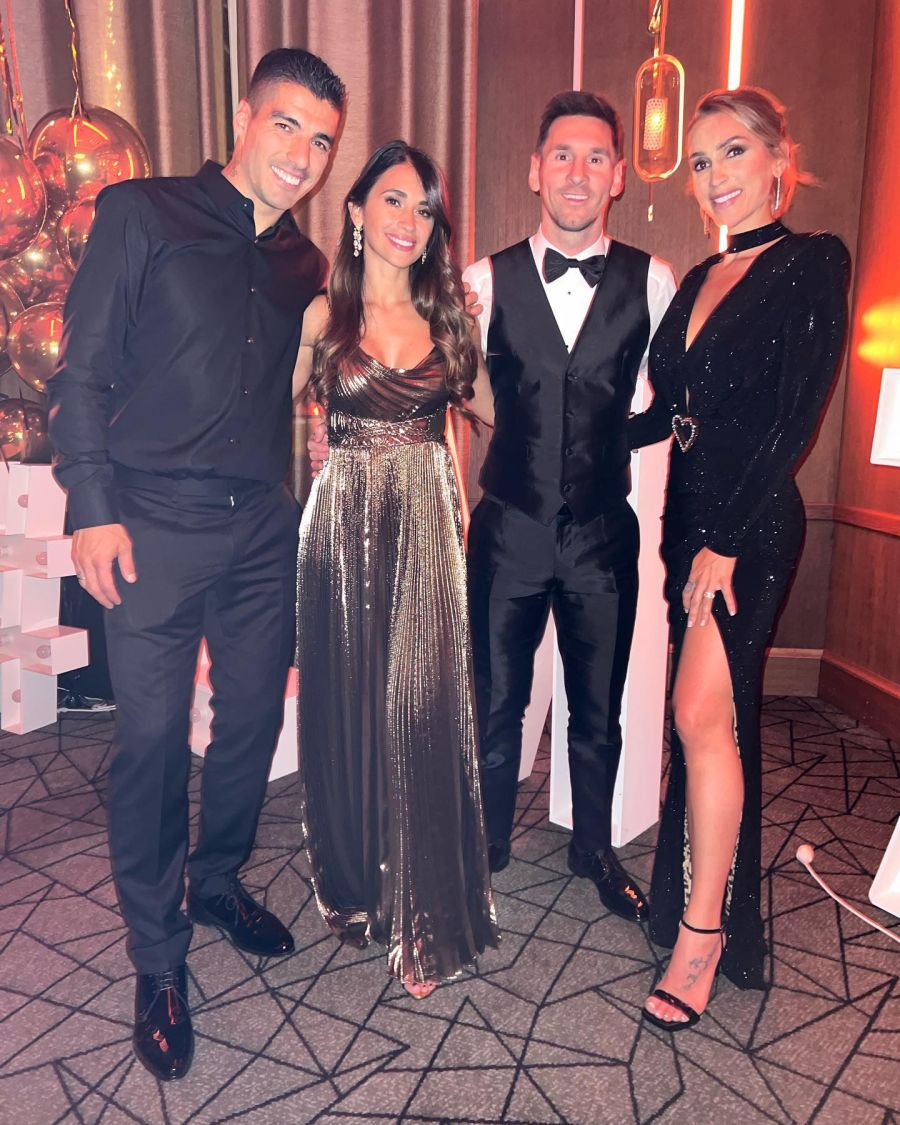 Leo Messi's wife He has a group of friends that he maintains to this day, and that he met when the footballer played in the Barcelona. One of the girls in this group is Sofía Balbi, the wife of the Uruguayan Luis Suárezwith whom roccuzzo found himself on his first day in Qatar 2022.
"Gathered in Qatar. I missed you friend" wrote la rosarina in his story of instagram, along with a heart emoji. In the photo you can see both enjoying their reunion in what appears to be a Qatari bar.
When soccer players shared a club in Barcelona, ​​Antonela and Sofia they lived in the neighborhood of Castelldefels. In addition, their children shared school and free time. Since then their friendship grew so much that they considered themselves sisters.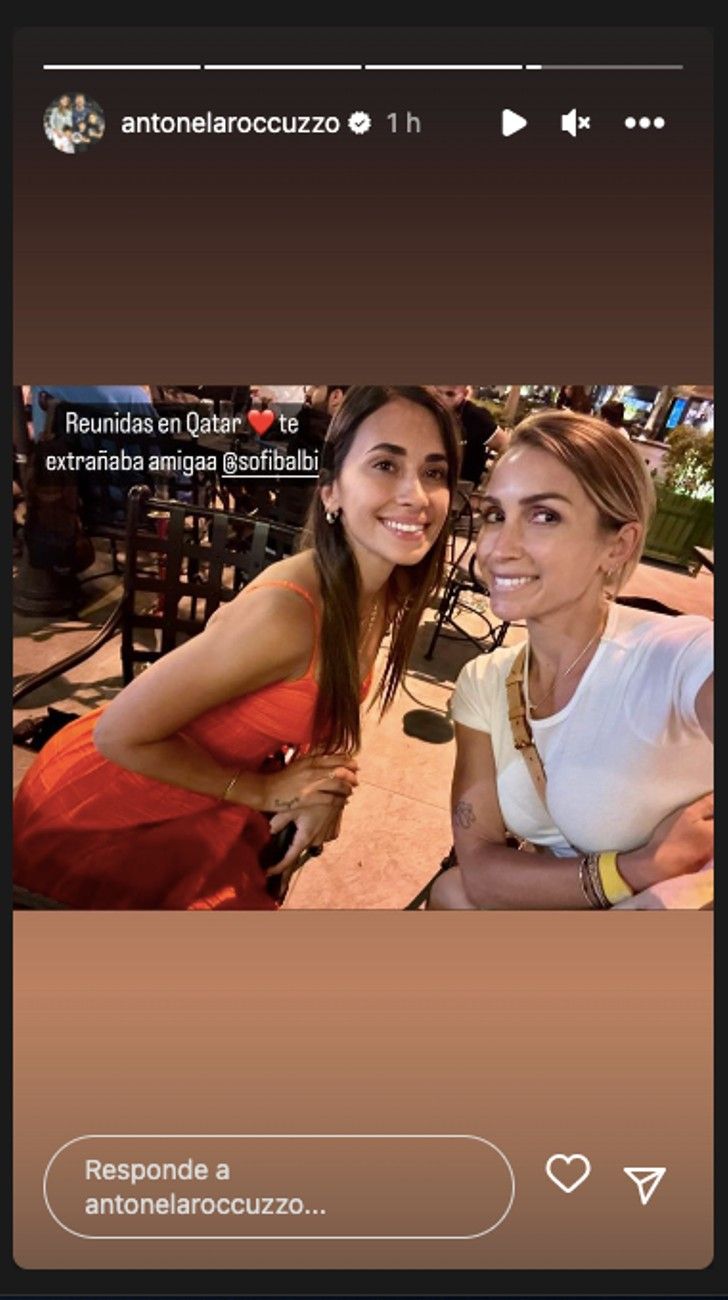 in 2017 Roccuzzo and Balbi They started a fashion business together, at the hands of a renowned Argentine shoe designer. Although they currently live in different countries, both families They share vacations and a great friendship without borders.
Antonela Roccuzzo shared the cutest photo for the start of Qatar 2022:
Antonela roccuzzo is a great encourager the Argentine National Team. This Sunday, November 20, was held the opening ceremony of the World Cup that is played in Qatar 2022and minutes before the opening show, la rosarina He published the cutest photo on his social networks.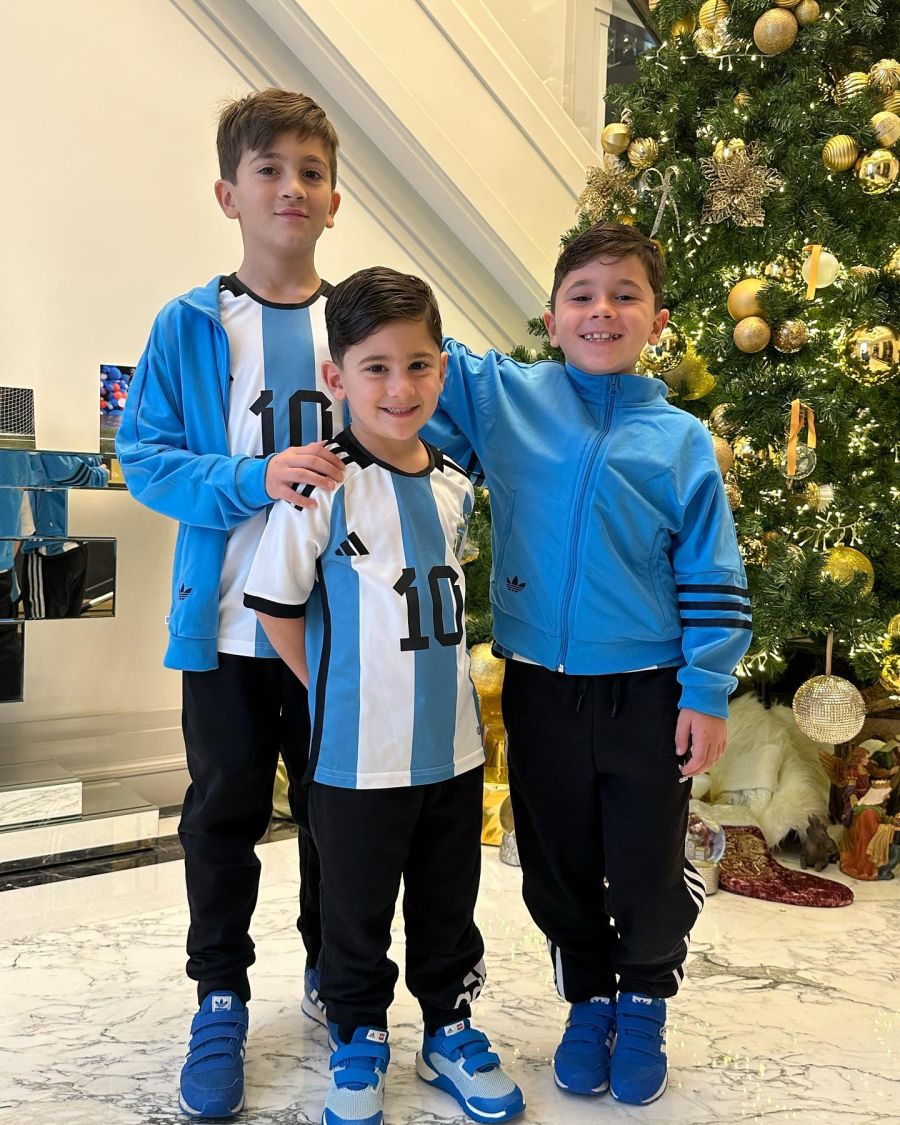 Around 11:40 a.m. (Argentine time), the show was held to inaugurate the world Cup in the Al Bayt Stadium, where the famous south korean pop star Jungkook from BTStogether with the Qatari singer fahad al kubaisithey performed the song "Dreamers".
Minutes before the long-awaited concert around the world, Leo Messi's wife He shared a tender photo with his children. We are used to seeing la rosarina rooting for our country, but this particular image captivated all his followers.
"Here we go Qatar!" wrote antonella in your account instagram, along with three emojis of the Argentine flag. In the photo you can see their children Thiago, Mateo and Ciro dressed in the colors of the national flag.
FF