In a surprising move, France's defending champions coach Didier Deschamps decided not to use a replacement for Karim Benzema, who was excluded from the French squad for the 2022 FIFA World Cup in Qatar, due to injury, and decided to play the finals with a team of only 25 players.
In response to a question about the possibility of his use as a substitute for the Golden Ball winner for the best player in the world, Deschamps said, "No."
He added, "This is an outstanding group. In everything they do on and off the field. This is a united group.
Stop quickly
Benzema had trained with the French national team for the first time since his arrival in Qatar on Saturday, but he had to stop quickly due to a thigh injury, and after examinations it was decided to exclude him from the tournament.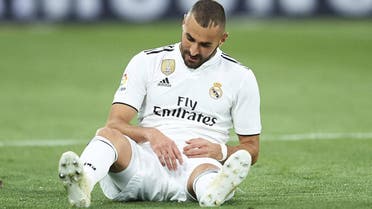 Benzema
Benzema became the second French player to join the list of injuries in less than a week, after striker Christopher Nkunku, who was injured during training, and Randall Kolo Mwani joined the team instead.
Among the prominent midfielders, Paul Pogba and N'Golo Kante, were ruled out of the tournament due to injury, before Deschamps announced his squad for the finals.
It is noteworthy that France will start the title defense process against Australia, next Tuesday, before facing Denmark and Tunisia in Group D after that.