Since the legal conflict that El Despre had to face when he was arrested for entering an armed nightclub came to light, Tamara Baez He had stopped sharing content with him on his networks, so the followers interpreted that they had separated.
Nevertheless, Tamara Baez He put an end to the breakup rumors with a video that he shared through the stories of his official Instagram account. In the images you can see that they are in a bowling alley and the influencer shouts: "Give him my love".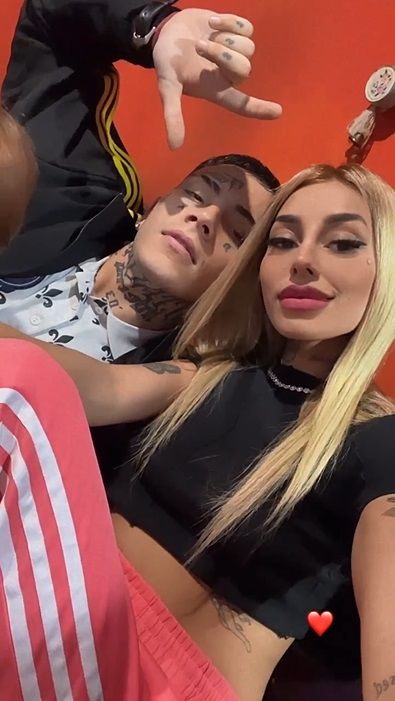 As if that were not enough, the Jamaican mother tagged El Despre in the post, making it clear that she was saying it to him. For his part, the singer did not reply to the publication, so obviously they preferred to keep a low profile to avoid external gossip.
The truth is Tamara Baez and El Despre are still together enjoying their relationship and from what the influencer showed, going out to have fun. The young couple undoubtedly knows how to have a good time.
Tamara Báez's next project
Seeing the importance of the trend that he encouraged in the networks, Tamara Baez decided to dare to undertake a new project that promises to be the ideal place for all those women who have nowhere to leave their daughters and want to undergo some aesthetic treatment.
"I have a project for mommies"advanced the influencer. "The aesthetic is coming soon #Alotamibaez"confessed tami with illusion on the surface and longing to be able to pamper all those women who are in the same situation and take care of their children 24 hours a day.
When asked what the project is about specifically, the Jamaican mom explained: "It will be an aesthetic that is allowed to go with children. We will make a playground for them to entertain themselves and obviously they will be under the care of the staff of the place".