Felipe VI of Spain and Letizia Ortiz are making their first state visit to Croatia, since their proclamation as kings of Spain. The visit was short It barely lasted 24 hours in which Letizia wore three looks and jewelry of his mother-in-law, Queen Sofía.
For her arrival in Zagreb, the queen rescued from the closet the coat dress that she wore on the anniversary of the death of Duke Philip of Edinburgh, consort of Queen Elizabeth II of the United Kingdom. The attire in pine green, with a crossed silhouette, with velvet cuffs and waist and a flared skirt, she accompanied it with a black wool cape and synthetic fur collarfrom the Carolina Herrera firm, like the bag.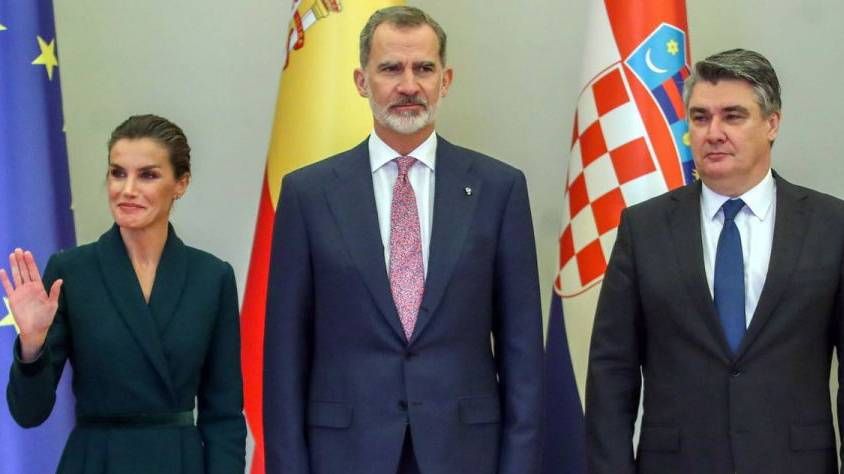 The shoes are the Magrit crocodile skin pumps, which premiered a couple of weeks ago. As accessories, she wore black gloves, 18K rose gold, diamond and emerald earrings, and a Karen Hallam ring.
For the dinner offered by the president in honor of the kings, Letizia opted for a Bouret dress which premiered at the Princess of Girona Awards last July. This blue dress It has a rhinestone cord at the neckline.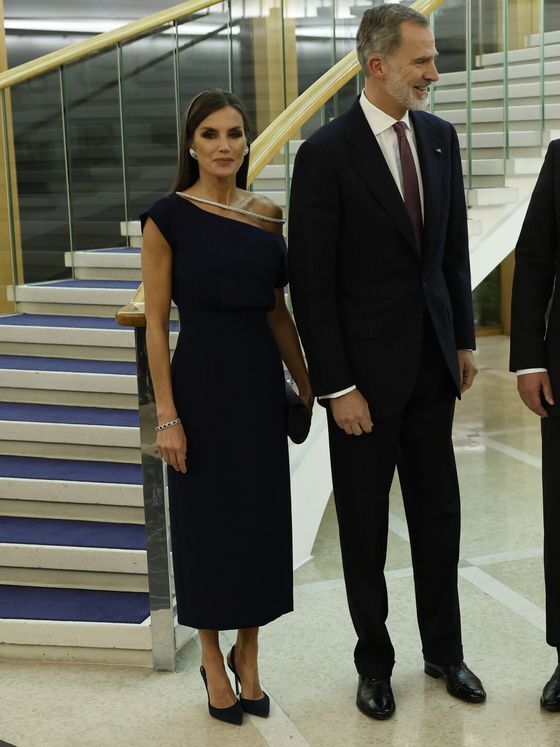 That night, the queen chose some brilliant-cut and baguette-cut diamond earrings, which were a gift from the Sultan of Oman to Queen Sofia. She also wore a white gold, diamond and sapphire bracelet.
For her last day, Queen Letizia debuted a Teresa Helbig jumpsuit. It is a black and white design made, in crepe, with long sleeves, white cuffs, wide pants and upper detail with gathers and buttons.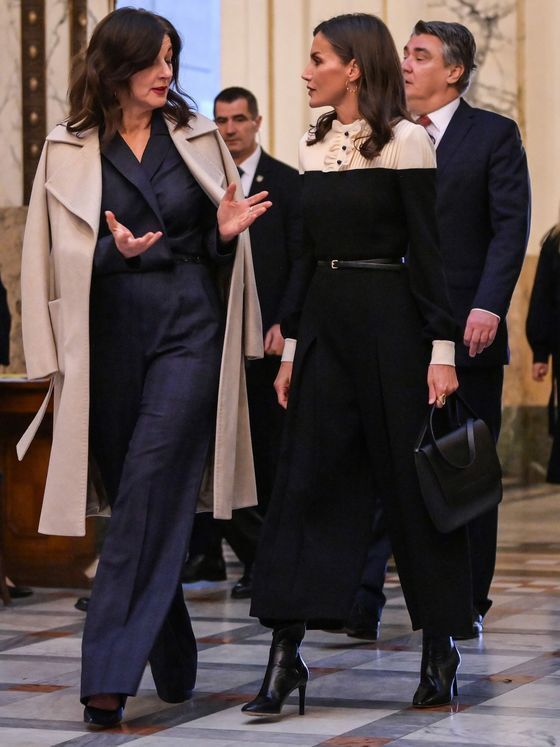 She completed the look with new accessories: A shoulder bag by Adolfo Domínguez; leather boots with a round toe and a thin heel by Nina Ricci; and ones gold-plated silver earrings, gift of the first lady of Croatiamade by Zlatarna David and inspired by a traditional Croatian design from centuries ago.
The The queen's next international trip will be on December 12, to Hollywoodto inaugurate a new center of the Instituto Cervantes.