Several times he says that seen from the outside it is a totally different world from how one lives inside the house of Big Brother 2022. A little over a week ago Mora Jabornisky (21) She became the third eliminated from the reality show and is still surprised by the success of the Telefe program.
"We talked with the boys and we were afraid that they would not be seen so much, we joked that one day they were going to take us all out together due to low ratings. I never imagined such an impact, it's strange but at the same time gratifying when people stop me in the street to say hello or ask me for photos. Beyond the haters who told me because my affections did not let me see anything, on the street I only nourished myself with beautiful messages. My boyfriend Sebastián –Breszko(24)–, my family and my friends deleted all the bad comments. I know I don't have to go on Twitter much. On Instagram, people write to me: 'Before I hated you but now I love you, come back'", says the young missionary.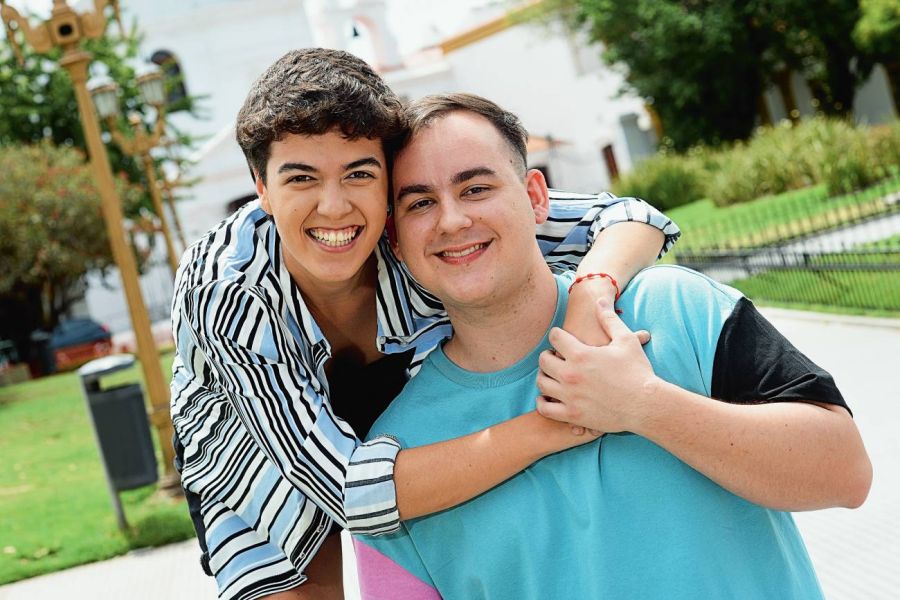 "If people took what I said to Agustín (Guardis) at home as bullying, obviously I regret it and I would ask him for forgiveness again.. But in the competition everything is experienced differently. My only regret about the exhibition is that my mom gets messages like: 'You have a little boy', 'She is a lesbian because she has short hair and wears t-shirts', 'The boyfriend is surely gay'… and things like that that she was used to to a lesser extent but she wasn't… We are still very far behind", adds the young missionary about the flexible relationship she has with her partner of 1 year and seven months.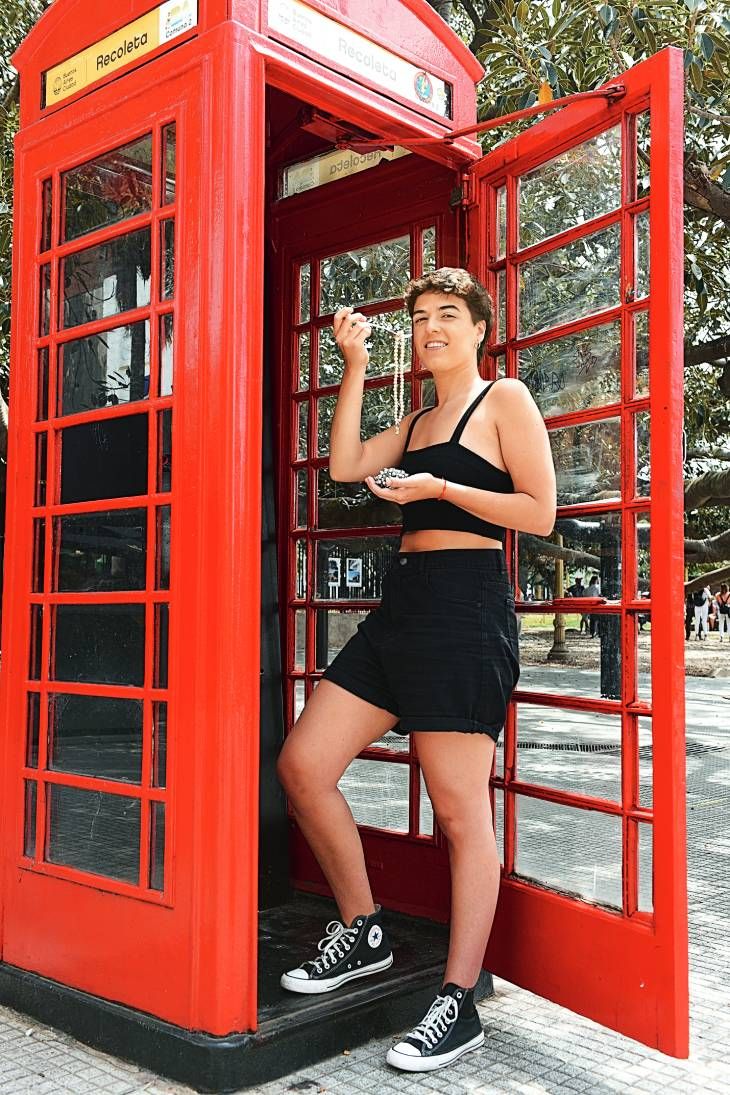 "On April 9, 2021 we started dating after meeting through mutual friends in Posadas, Misiones, where we are both from. As soon as I saw Mora, besides being super beautiful, I fell in love with the fact that she is always in a good mood and is an outgoing person, whom I can count on for everything. I've never heard her say anything bad about anyone", says Sebastián after reuniting with his girlfriend in a relaxed production of FACES in the Recoleta neighborhood.
"I was hooked on 'Seba' by his way of being, that he is not evil, he is the kindest and most affectionate being I know. We have an open relationship, from the first moment we met we raised that. I like links without tags. We even discussed that if due to some strategy in the game I had to be with someone in the house, it was allowed.. I asked her if she bothered her if it was in my favor to be with a man or a woman in GH and she told me no, "she says and he nods.
In 2019, Mora settled in the city of Buenos Aires to study Civil Engineering. And although he plans to finish his degree, he, in turn, is seduced by what is related to social networks and streaming. "I would like to take advantage of this exhibition so that people know me well and my image is cleaned. There are things taken out of context that were seen as mine that do not represent me, It would be nice if they really got to know me. TV is what attracts me the least, I feel more comfortable on radio shows or as a streamer, "she confesses.
And based on his game, he concludes: "I didn't relate so much with 'Coti', Julieta or Daniela because they didn't have many topics in common: they were interested in both makeup and fashion and they don't move a hair for me, I don't put on makeup and I don't have a lot of production. My idea was to surround myself with people who I thought were strong and when I left I realized that they are the weakest. I still don't see a definite winner because the house is changing all the time. In the week that I went to Coti, the perfect play came out but then he did everything wrong. Sometimes there are fortuitous things from day to day that influence the march without one anticipating them. What I missed the most at home was the affective aspect: sleeping in my arms around my boyfriend or having a natural chat with one of my loved ones without paying attention to the cameras. At times, she slept hugging Nacho, 'Rabbit', Thiago or Agustín and perhaps from the outside it seemed that she wanted to be with everyone and nothing to do: it just happens that in confinement one needs containment… Although everyone deserves to win, I would like my friends to reach the final: Nacho, La Tora and Cata.
Acknowledgments: Rie Palermo. Makeup and hair: @agustinamkestudio for @silvinaroccisano with @cosmeticosemolan products. Telefe Press.